Prof. Emeritus Elizabeth Smyth receives Distinguished Contribution Award from the Canadian History of Education Association
October 20, 2022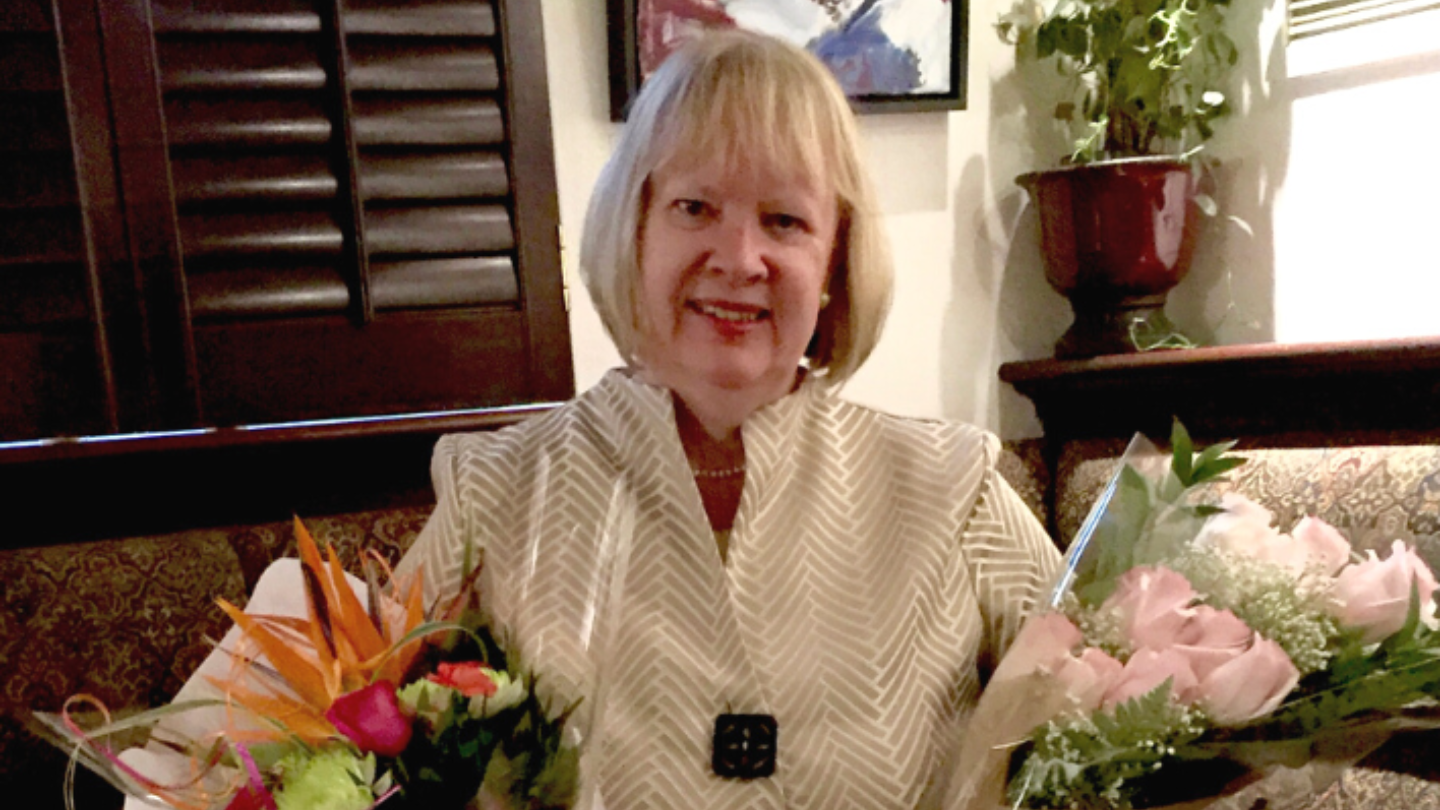 Professor Emeritus Elizabeth Smyth (BEd '77, EdD '90) has won the Distinguished Contribution Award from the Canadian History of Education Association (CHEA), an established academic association with a network of interdisciplinary and international scholars dedicated to critical dialogue on the history of schooling. 
At CHEA's recent biennial conference held in Victoria, BC, Professor Smyth received the award for her significant contributions to scholarship in the history of education over her 40 year career.
Over those four decades, as a scholar, teacher, administrator, and community builder, Professor Smyth has left an indelible mark on the development and maturation of the field of educational history, and she has played a significant role in the life of the Canadian History of Education Association.
Professor Smyth, a qualified secondary school teacher, received two degrees from OISE. In 1977, she earned her bachelor of education and in 1990 her education doctorate. She was employed at OISE in a variety of positions and became Associate Professor and Associate Chair of Curriculum Teaching and Learning, cross-appointed to Theory and Policy Studies, in 1999. She was appointed Full Professor in 2007 and served as the University of Toronto's Vice Dean of the School of Graduate Studies from 2009 to 2018. She retired in 2020.
She is the recipient of several other honours and awards, including the Vivek Goel Faculty Citizenship Award from the University of Toronto, the Lifetime Achievement Award from the History of Women Religious Network, and the Edward Clerk Medal from the Canadian Catholic Historical Society.
Her scholarship has covered several distinct but related themes: the history of women religious; the history of women educators; teacher education and teaching; women and professionalization; and the development of special education.
Her pioneering work on the history of women religious has been developed in numerous publications, most recently in the anthology, co-edited with L.F. Wicks, 170 Years of Service: Reflections on the History and Mission of the Sisters of St. Joseph of Toronto (2021), as well as in a volume, edited with Deirdre Raftery, entitled Education, Identity and Women Religious, 1800-1950: Convents, Classrooms and Colleges (2015). These works were preceded by the anthology, Changing Habits: Women Religious in Canada (2007). In 2017, with Rosa Bruno Jofré and Heidi Macdonald, Professor Smyth wrote Vatican II and Beyond: The Changing Mission and Identity of Canadian Women Religious.
Her approach to this subject has been creative and original.
Frequently through biographical portraits, she has explored the struggles, contributions, and contradictions that women religious faced in their multi-faceted work in schooling, health care and pastoral service to their communities. As historian Tom Donoghue notes in a review of Vatican II and Beyond, the book explores the enhancement of the sisters' "professionalism," and their embrace of "democratic and collaborative modes of decision-making." Her other publications have been equally well-reviewed. Sara Macdonald praised the anthology, Challenging Professions: Historical and Contemporary Perspectives on Women's Professional Work, as a "pioneering effort [which] represents a valuable contribution to current scholarship on both the past and the present state of professional women in Canada."
Professor Smyth's work on behalf of CHEA has been exemplary and extensive.
She was a member of the CHEA Executive Committee from 2003-05. She co-chaired the CHEA 2010 Biennial Conference, playing a critical role in the success of that event. She has served on the CHEA Founders' Prizes Committee, and she co-edited Historical Studies in Education from 2006-2013 with Rosa Bruno Jofré, Andrée Dufour and Paul Axelrod, and served as Associate Editor from 2013-2015. This was a critical period in the life of the journal as it adapted to online publication and expanded its reach and readership.
York Professor and Former Dean Paul Axelrod, who presented the award on behalf of CHEA noted that  "Professor Smyth is, without question, a most worthy recipient of the Distinguished Contribution Award," and concluded, "In every collaboration I have had with her, she has brought to the table insight, dedication, and good humour. It's an honour to have worked with her."
---
*Adapted from Dean Emeritus Paul Axelrod of York University who presented the award to Professor Smyth.