Professor Kang Lee, world authority on childhood lying, wins 2022 President's Impact Award
April 1, 2022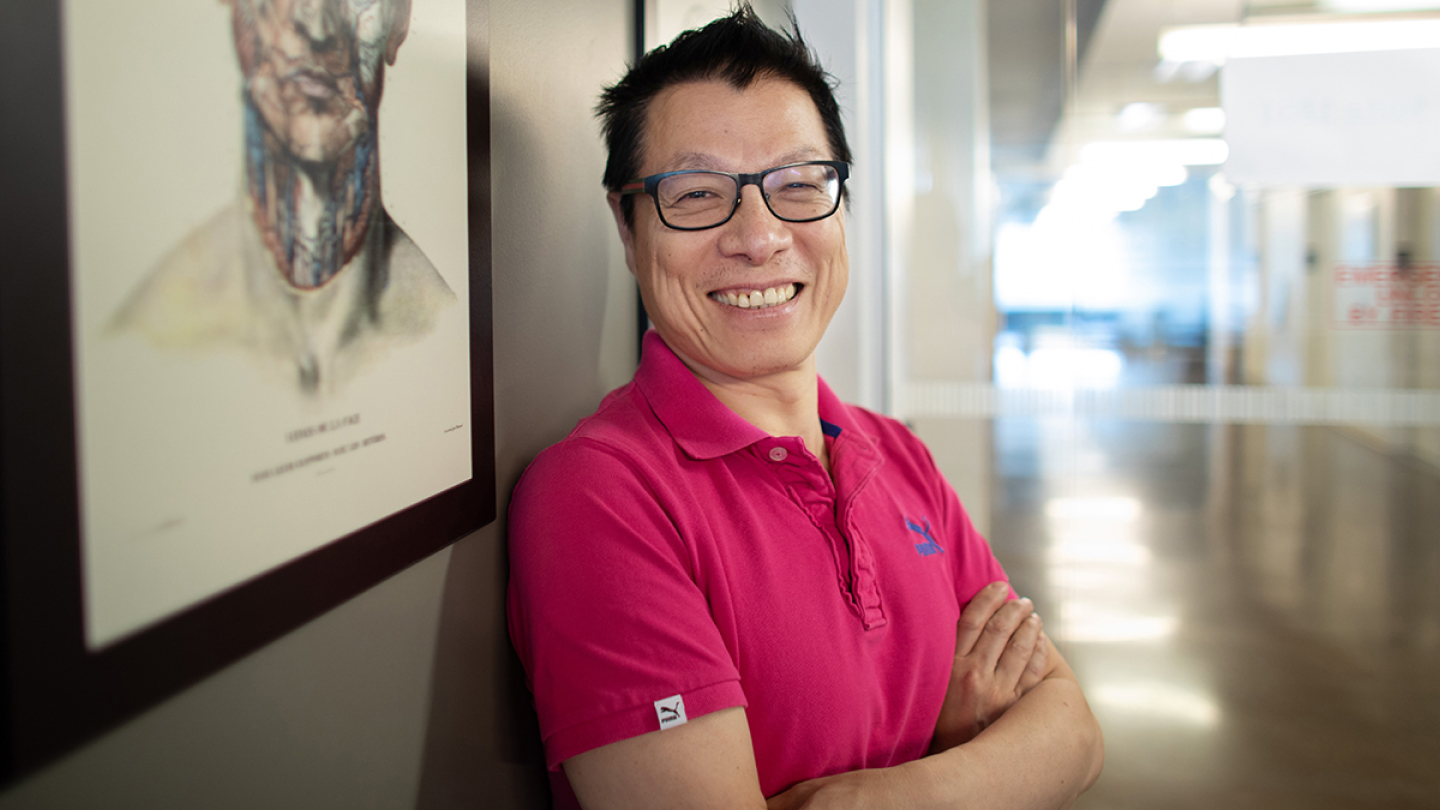 Dr. Kang Lee, based in OISE's department of Applied Psychology and Human Development and Dr. Eric Jackman Institute of Child Study, has been named one of this year's laureates of the President's Impact Award.
The award celebrates and honours faculty members whose research has led to significant impact beyond academia.
"As the third OISE faculty member to be honoured with this award since its inception, Professor Lee's win is a continued sign that OISE's research muscle resonates beyond educational research. He is more than deserving of the President's Impact Award," said Professor Normand Labrie, Interim Dean of OISE.
"On behalf of the OISE community, congratulations Professor Lee on this tremendous honour."
Dr. Lee, a Tier 1 Canada Research Chair and the world's foremost authority on childhood dishonesty, has had a trailblazing, three-decade-long research focus on child moral development – specifically, how children learn to tell lies - has transformed our understanding of the development of lying.
His discoveries have had, sometimes unexpectedly, far-reaching applied implications and sustained impacts on real-world practices. For example, his work led to Canadian law reforms in 2005 concerning obtaining evidence from children. Since 2006, a legal procedure based on his research must be used to admit children as witnesses in Canadian criminal courts.
"Professor Kang Lee has worked tirelessly to mobilize his research findings and innovations with far-reaching impact in multiple domains, from legal and clinical implications to applications in education, healthcare and consumer research," said Professor Michele Peterson-Badali, OISE's Associate Dean, Research, International & Innovation.
"We are delighted that his work has been recognized through the President's Impact Award, which is a fitting tribute to his decades-long commitment to research excellence. Congratulations, Professor Lee!"
Lee's influence on the Canadian criminal courts was a revelation that surprised even him.
"I didn't think too much about the practical implications of my research. When you study something, you don't really think about who is going to use it, and how useful it is going to be," said Lee, whose research career spans 30 years. "We do need to put money into the basic science, and to ask research questions simply out of curiosity. This kind of research may or may not translate into practice. But just by chance, we were lucky to have our procedure be used in the Canadian criminal courts. I'm pretty happy about this."
Lee is also being recognized for his invention of Transdermal Optical Imaging – which is used to study the physiology of childhood lying in a non-invasive and contactless manner. The invention has led to cutting edge contactless artificial intelligence applications including Anura and DeepAffex Cloud – which is now used by over one million users, to assess and manage physical and mental health at one's disposal.
"What I also want to do is to have people use transdermal optical imaging as a tool in their research to answer their own questions," said Lee. For example, he cited his collaboration with OISE Professor Earl Woodruff, who is co-supervising a student with Lee to use Anura to study math anxiety.
Hearing the news, Professor Lee first expressed his gratitude for the support from OISE leadership, his nominators in the department of Applied Psychology and Human Development, and staff that prepared in the award package.
"I've got a tremendous amount of support from my department and from OISE, since I came to OISE, to the JICS," he said, "I'm so grateful. I have nothing but great things to say about my experience here at OISE. I made a great choice to leave beautiful, sunny San Diego to come to Toronto and I never regretted the decision."
Lee is the third OISE faculty to receive this award since its inception in 2018. Professor Shelley Stagg Peterson won the award in 2021 for ground-breaking impacts on children's literacy learning in remote Northern Indigenous and non-Indigenous communities. Professor Kathleen Gallagher won the award for her pioneering research in drama education and schooling. Gallagher was part of the award's first group of laureates.
President's Impact Award winners receive a monetary award of $10,000 per year for five years to be used toward their research. Laureates are also designated by the university as members of the President's Impact Academy, which meets to discuss matters relevant to research impact, offers advice to the Vice President, Research and Innovation, and Strategic Initiatives and advocates for sustained excellence in research and innovation impact within and outside of the University.