Robertson Program's Online Playful Math program grows as teacher candidates support children and youth from underserved communities
April 21, 2023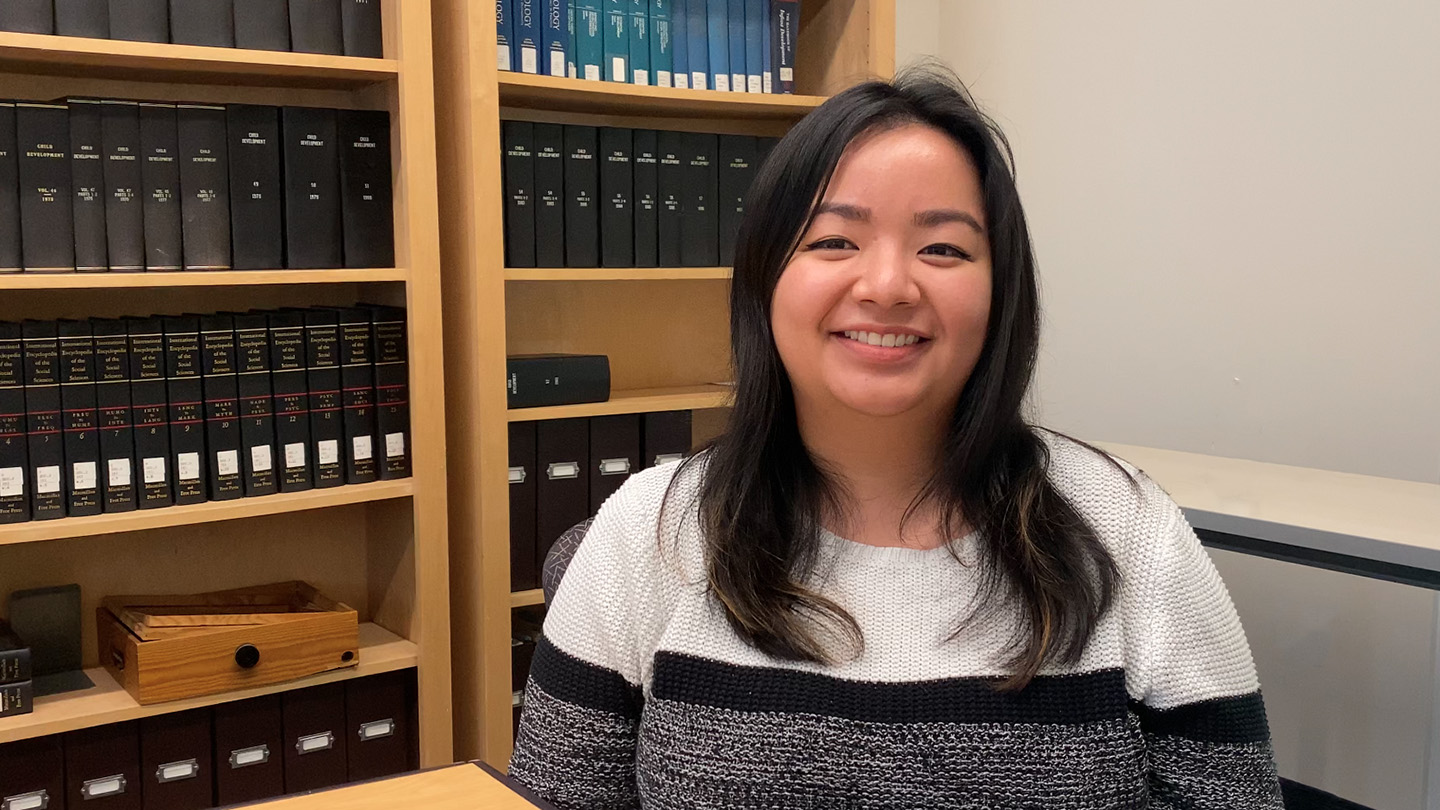 Online Playful Math, a free, extracurricular math program for children from underserved communities, is reaching more children than ever before – and OISE teacher candidates are leading the way.
Created by The Robertson Program for Inquiry-based Teaching in Math and Science, Online Playful Math is a math skill-building initiative where small groups of children meet weekly with OISE teacher candidates and, together, they play math games online.
"In the winter session we had 50 children registered. This spring our registrations grew to 200 – all accomplished by word of mouth," says Dr. Larisa Lam, Director of The Robertson Program, an OISE program housed at the Dr. Eric Jackman Institute of Child Study that creates equitable access to research-based mathematics and science education.
"The drastic increase in participants shows us that extracurricular programming in math for underserved communities is needed and welcomed," says Dr. Lam, noting the children enrolled in the program are attracted to its playful approach to math. "Students want to participate and learn! In fact, nearly one-third of students who register in Online Playful Math are returning students."
Dr. Lam emphasizes the important role OISE teacher candidates play in the success of the program. "Online Playful Math continues to be in demand because of the quality of our OISE instructors," she says. "They are exceptional at building relationships, engaging students, and bringing out the mathematician in every child."
---
OISE teacher candidates convene to mentor youth
This spring, The Robertson Program launched a new youth mentorship component to Online Playful Math. Now, high school youth have an opportunity to work with an OISE teacher candidate to gain experience working with children through Online Playful Math's authentic, accessible educational environment.
"We are excited to add high school youth to Online Playful Math and hope that they will be inspired to pursue careers in teaching and STEM," says Dr. Lam. "We know youth will bring energy and liveliness to Online Playful Math that younger children will connect to. Our goal is for all students and youth to see themselves as capable of learning and pursuing mathematics in the future."
Ten OISE teacher candidates, a mix of Master of Arts in Child Study and Education (MA-CSE) students and Master of Teaching (MT) candidates, act as mentors to 10 youth who are interested in working with children and developing leadership skills.
Chloe Sawyer, a Year 1 student in the Master of Arts in Child Study and Education program, applied to be a mentor to develop skills beyond those she was learning in her classroom placements.
"I think about myself in high school and whether I would have been fit for the mentee role," Sawyer says, recalling initial nerves she had about whether her mentee would be capable of helping to lead classes. "But then I see the youth I'm working with, and it's been incredible to watch the way he works with the students. His commitment to learning more has been really amazing."
For Sawyer, the program is helping build out her skill set – particularly around communication . "How do I communicate [math] to an older student in a different way than I would communicate with the children?" she says. "When working with child participants of Online Playful Math, there's ways I explain things to them that's different than the way I explain things to my mentee.
Kristi Yuk Ki Wong, a Year 1 Master of Teaching student has had many mentors herself and wanted an opportunity to pass on the knowledge and experience she's gained from being in university. "I wanted to do that for someone else now that I have the little bit of knowledge and experience from working on my degrees and doing practicums. That led me here today and, as a mentor, I really prioritize being accessible, kind and empathetic."
Wong, says Online Playful Math Mentorship has helped build her confidence working with older students. "I'm balancing working with grade twos and Anna who is in high school, so managing those interactions simultaneously is a big challenge that I've never been exposed to before. I wanted to work on that and make sure that my classroom management skills are up to par," she says. "I know working with kids is especially challenging because you never know what to expect with kids. But that's the fun of it. And it's also what's scary about it. So, giving advice that I have from my experience working with kids was something I was really looking forward to doing in this mentorship."
---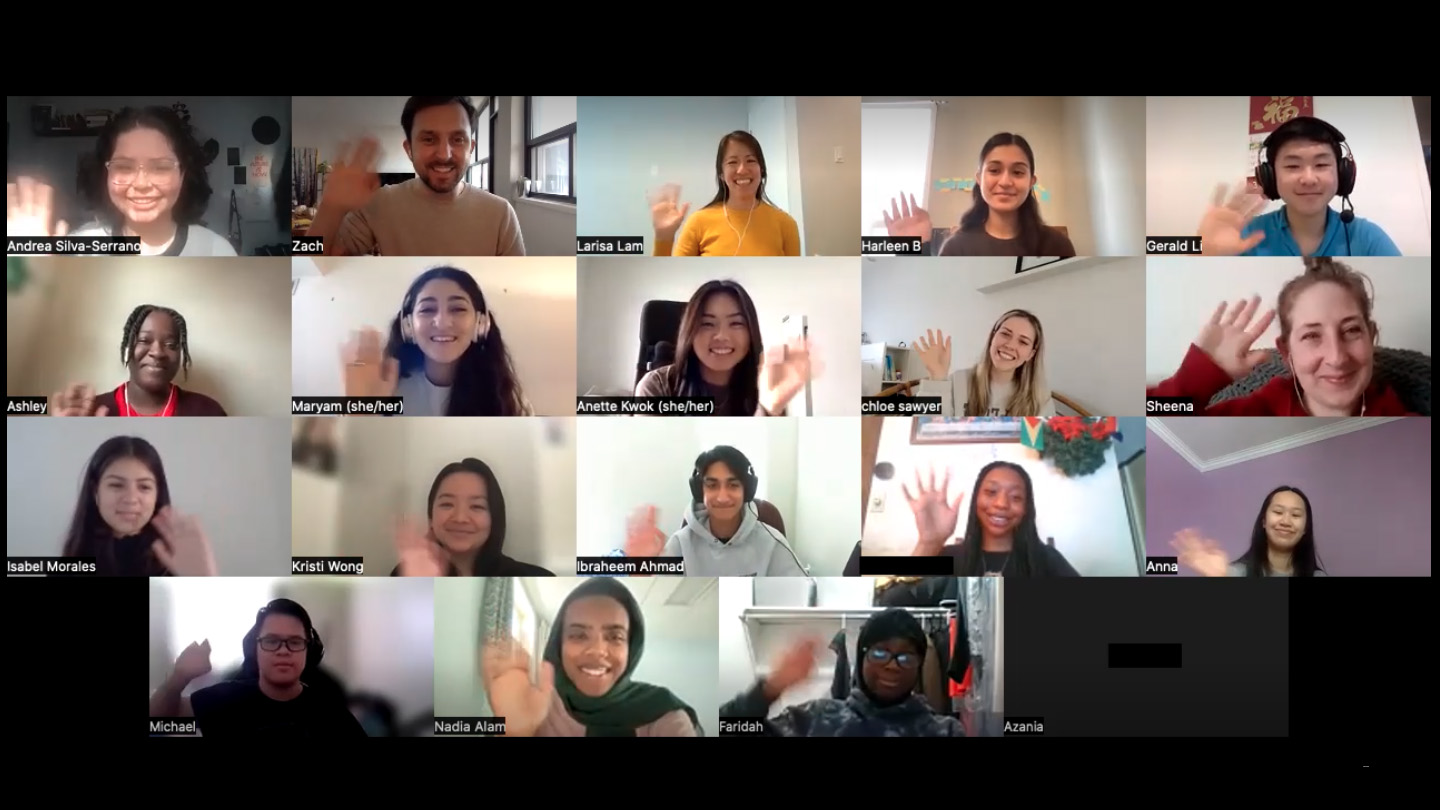 Youth mentees find joy, confidence leading math games 
Youth in the Online Playful Math Mentorship also shared their thoughts on the program.
Bianca Norena, Grade 10
It's actually been pretty fun. I've enjoyed it quite a lot. Getting to play these games with different kids, with different personalities and so forth. And it's nice to see them also come out of their shell. So yeah, it's really nice -- and knowing that I'm also being a part of helping them. It's really cool to know.
Azania Smith, Grade 10
I learned that age isn't a restriction to learn anything. I'm a few grades and years older than the children I'm working with. After each session I still find something to take with me.
Faridah Fashina, Grade 10
I think it's being able to explain questions to the kids. It's a good feeling to be able to help someone understand something.
---
Make a gift to Online Playful Math and help support children's success in math
The Robertson Program's Online Playful Math needs your help to provide free math support to children from underserved and Indigenous communities across Ontario. Make your gift now.