Two new creative collections highlight Disability Studies double book launch
October 12, 2022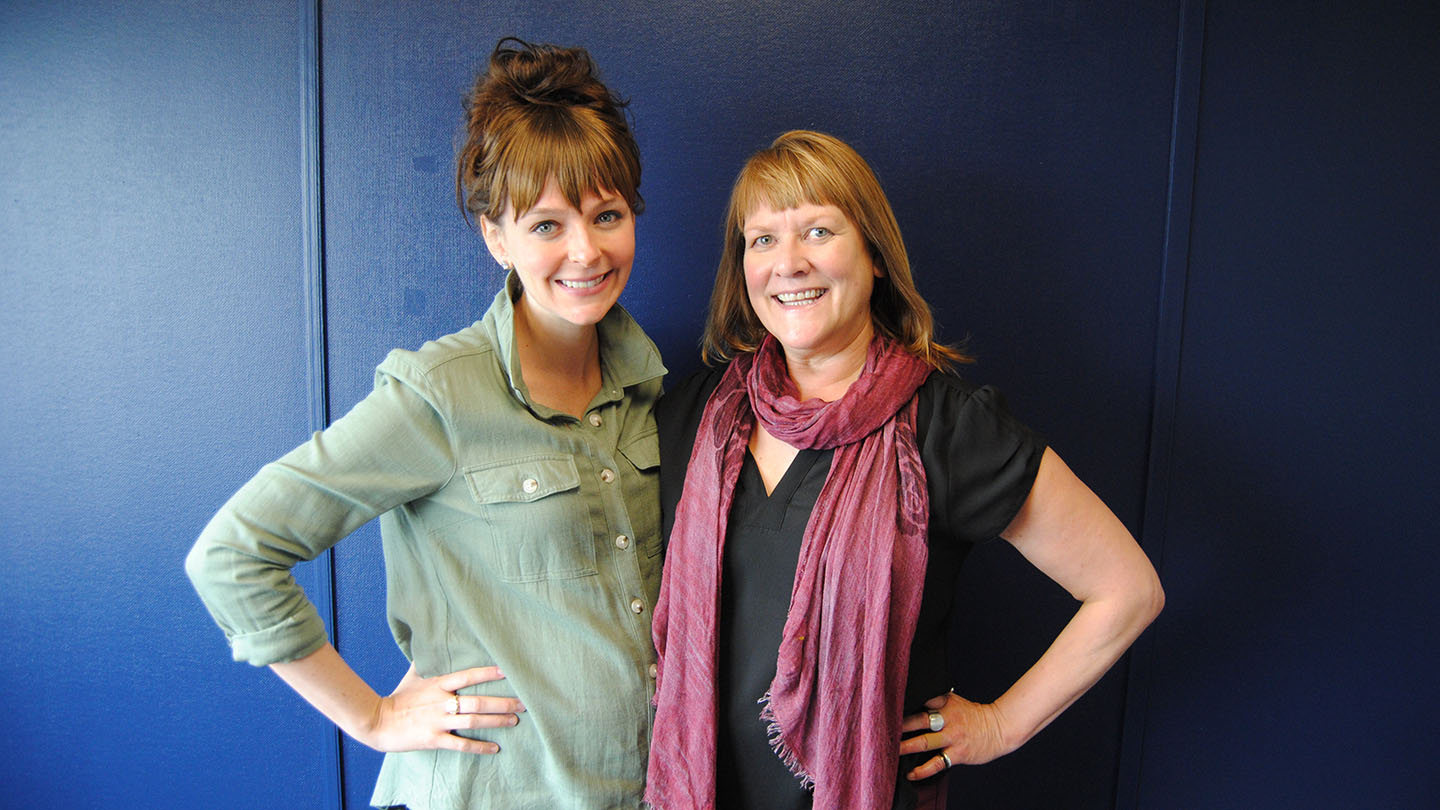 Dr. Devon Healey describes her new book Dramatizing Blindness: Disability Studies as Critical Creative Narrative as exploring the beauty, intrigue and teachings of "blindness, in five acts."
On Oct. 12, Dramatizing Blindness by Healey and DisAppearing: Encounters in Disability Studies, a collaborative work co-edited OISE Professor Tanya Titchkosky, as well as Elaine Cagulada, Madeleine De Welles and Dr. Efrat Gold are hosting a double book launch with Dr. Healey to celebrate the release of these two unique books. It takes place at the Tranzac Club in Toronto's Annex neighborhood and will also be live streamed.
For Healey, her book on blindness started in knots.
"I was beginning to learn things from my blindness that I never imagined possible.  I began to notice the performative aspect of blindness," she said. "By performance, I don't mean by an actor in a Shakespearean sense but how we perform to others that we can see through body language, eye contact and the like. Sight is performative and blindness is quite skilled in this performance and it too is performative through the choreography of the eyes, of how we communicate, how we show each other our sight or blindness."
Dramatizing Blindness, seeks to address how blindness is lived in five particular contexts—in the offices of ophthalmology and psychiatry, higher education classrooms, accessibility service offices, on the street and at home.
DisAppearing is a collection of essays, poetry and podcast transcripts, that seeks to provide more intimacy with the cultural scenes within which we encounter disability and disabled people – from educational settings and novels and other texts, as well as in hospitals and policing and in our homes. "Each encounter is an occasion to consider normal or typical or dominant conception of disability at play. Each chapter is a re-encounter with ways we take the complexity of disability for granted," says Titchkosky, an editor lead on this project.
"Can we bring people to re-encounter the conceptions that are there, before they disappear from our consciousness?"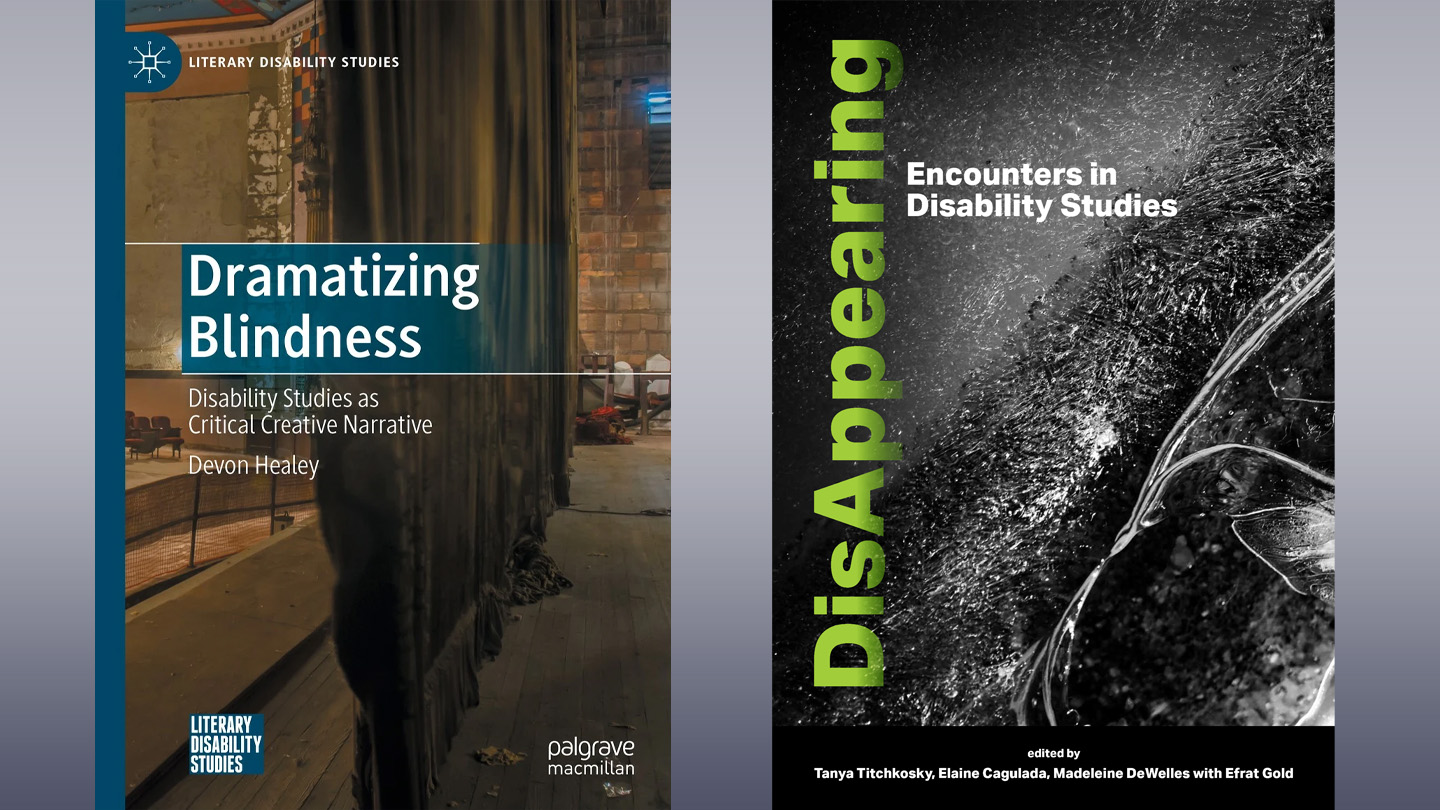 DisAppearing wants to show readers how disability issues or supports, and disability studies are not exactly the same thing. "Disability studies foregrounds disabled people's knowledge or disabled peoples' creations," It often offers a critique of how normal responses to remediating disability such as services for disabled people or rehabilitation or special education, are not all that there is, there is always more going on," says Titchkosky, a Professor of Disability Studies in OISE's Social Justice Education Program.
Disability studies, which studies how people conceive of and live with disability, is "more in line with feminist studies, Black Studies, Indigenous Studies – trying to ask what has a society done that keeps on excluding or marginalizing disabled people."
Through this collection, DisAppearing hopes to equip readers to better address the things that disabled people experience and how to create a better, more equitable, accessible world.
"I think the premise is if we don't figure out the conceptions of disability we already have and are already working with, we're not going to build a better world," says Titchkosky. "Our own conceptions of disability keep disappearing from our consciousness, and unless we bring them to consciousness, we keep building the same world – the same sort of degradation, and dismissal and stereotypes – they just keep getting reproduced. Even when we think we are being helpful."
The launch event will feature selected readings and remarks from the editors and authors for each book, and opening remarks from blind author and scholar, Dr. Rod Michalko – who has taught Disability Studies at OISE, New College, U of T, York University and elsewhere. His most recent book of short stories, Things are Different Here, will also be available during the book launch.
Inspired to explore "blind perception with readers," a notion inspired by the writings and research of Professor Michalko, Healey's Dramatizing Blindness follows the main character, Erin, who begins a journey into discovering the beauty of blindness – from the medical naming of it to experiences through education and even on-the-street encounters.
"At the end of each act, there's a theoretical intermission where I engage and theorize what has been dramatized within the scenes," says Healey. "This is exciting as you can get into the story and be with Erin and then critically engage with what has been dramatized."
Healey's energy for this work is invigorating: "I think, as you move through the book, you begin to get a sense of not only getting to know blindness but getting a feel of a different perception of the world, and getting a different feel for blindness," she says. "I think that at the end of the book, and as you go through, I hope is what is revealed is that there's something that blindness can offer and does offer the world – a necessary and valuable creativity that I don't think that we've paid attention to."
---
ASL interpretation, captioning, and visual description will be provided at the book launch and for the livestream. Tranzac Club is an accessible venue with appropriate washrooms. Refreshments will be available, and books will be available for purchase. For more information about Dr. Healey and Professor Titchkosky's books, and the Oct. 12 book launch, email disappearingdisability@gmail.com. Or tune in at 7:00 here https://www.youtube.com/watch?v=riurl_ieojg