Rising star reignites passion for the arts at OISE, tells stories of worlds apart
November 13, 2020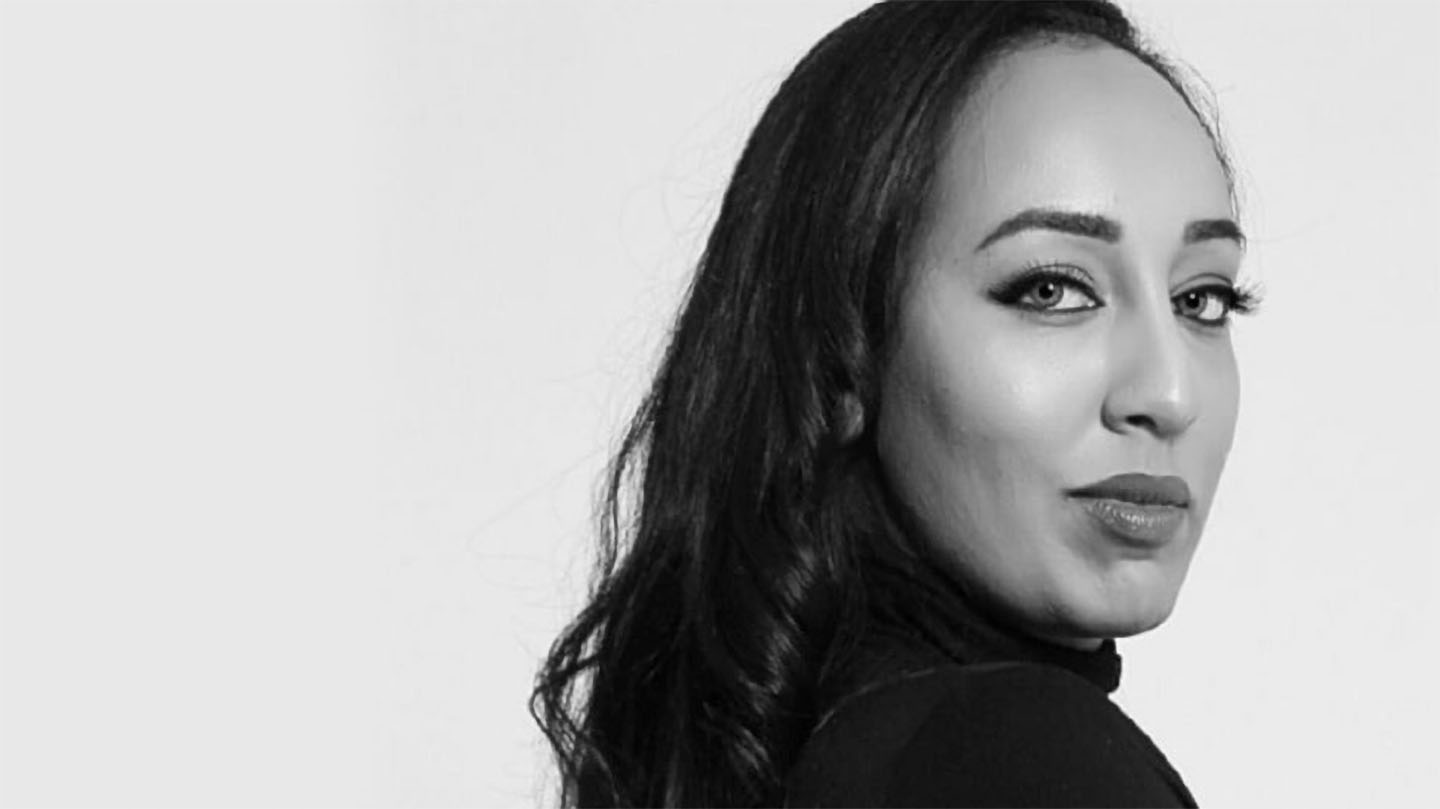 A former university instructor in Saudi Arabia with her own eCommerce business, now an actor, writer and producer in Toronto: Mercedes Cardella has stories to tell.
In 2016, she relocated to her native city to study curriculum and the arts at OISE, and last year published a new book – but Mercedes has not always been in touch with her creative side.
It took an inspiring teacher at OISE to reignite her passion for the arts and help her address the emotional abuse and racism she experienced in theatre school many years before.
With a newfound confidence to record a song for a feature film, star in a short film and start her Toronto-based production company, Mercedes is ready to share her journey of self-discovery.
---
Where did this varied career begin and what are you working on now?
I attended theatre school and went to a performing arts high school here in Toronto but felt discouraged to continue in the field. It was then I decided to move to Saudi Arabia because I was interested in learning more about the culture and I wanted to learn Arabic. I thought it would be a great place to experience the spirit of the Middle East, and I began teaching as a university instructor.
After two years, I moved back to Toronto to start my studies at OISE and I now work as a curriculum developer specialist at the Toronto Film School. I was fortunate to launch a career in film. In fact, I recently starred in the short film, Int`maa, created by fellow U of T alum Rolla Tahir, which premiered at the Reelworld Film Festival. Writing is also important to me. I'm proud to share that I co-authored my first book, Secrets Under The Veil: Expats Tell All.
You described your studies at OISE as transformational. What was your experience?
Leslie Stewart Rose was a huge inspiration for me at OISE. I took her theatre and play course and it changed the course of my life. Her class allowed me to revisit my passion for the arts from when I was a child.
For many years, I had suppressed the arts because it reminded me of my time in theatre school, where I experienced nepotism, psychological abuse and racial bias against me. Leslie's class taught us to revisit our past, confront it, and come out stronger. I learned that allowing myself to be vulnerable was not a sign of weakness. Rather, real courage means doing the deep work to truly live life on your own terms.
One of my favourite memories in Leslie's class was the day my classmates and I were instructed to use only musical instruments to tell a story. It was a powerful exercise that taught us to trust one another and follow our natural rhythm.
Peter Trifonas was another instructor at OISE who inspired me. His intellectualism coupled with his artistic talents made him a passionate and extraordinary educator. He challenged me to continuously think outside of the box and once told me, "You don't have to choose one or the other, do both!" His advice made me realize that I could pursue both the arts and education.
What drew you to write Secrets Under the Veil: Expats Tell All? What are these stories about?
People were always surprised when I'd tell them I lived and worked in the Kingdom of Saudi. It stimulated conversation and people were very inquisitive. I would often get asked what it was like to live there as a woman.
My co-author and I decided to address these curiosities by compiling our stories as expatriates. Secrets Under The Veil: Expats Tell All is a compilation of our personal narratives set over two years that reflect the day-to-day realities of Saudi women living there today.
The book focuses on five different areas based on our experiences. These areas include culture shock, social life, educational environment, empowerment and spirituality. Each story concludes with a lesson learned, and we offer insider recommendations for those who are looking to relocate to and work in Saudi Arabia.
How did you document life in Saudi for women? What was the approach?
Let's take empowerment for instance. In the book, we explore empowerment as it occurs in the classrooms of Saudi women.
We started by interviewing the women about their personal experiences, and documented the circumstances where empowerment was taking place. The women shared their hopes and aspirations that resulted from them learning about their right to dream – an important element in their development as individuals and as women seeking education.
In the book, we highlight the benefits of state-of-the-art technology in higher education and the elaborate use of social media to encourage advances in faculty teaching. The stories highlight the misperception and transformation of the term 'leadership' and what it means to lead as a female in the Kingdom of Saudi. We also explore how the dress code has a positive effect on the empowerment of women.
What do you hope readers take away from your book?
Our aim has been to provide insight for those who are curious about the region, professionals who are looking to relocate to the Kingdom of Saudi for employment purposes and for those who are looking to take a leap of faith into the unknown. We hope that it inspires readers to seek out adventure, get out of their comfort zones and experience a new way of life (when the time is right).
As an actor and producer though, your work has focused on Toronto.
As an actor, I will be playing a supporting role in the upcoming feature film titled Scarborough about the low-income, culturally diverse area East of Toronto as it is known by a group of voices in a tight-knit neighbourhood under fire. It is based on the novel written by award-winning author Catherine Hernandez. Additionally, I am slated to work with a well-renowned video game company for an exciting project.
As a producer, I will be producing a short-film scheduled for production in 2020 and I am in development for a feature film project.
You have many exciting projects underway. How has OISE factored into your day job?
I am able to combine my love for education and the arts because of my degree from OISE. It has provided me with the opportunity to have an artistic and creative day job, while still pursuing my career ambitions in the arts. Education has always been very important for me, and I am very happy that I can pursue both.
My advice for anyone wondering if they should pursue education: you will be surprised at the variety of opportunities that will come. No one can take your education away from you.
WITH OISE I CAN...
"Reach for the stars."
---
Purchase your copy of Mercedes' book, Secrets Under The Veil: Expats Tell All.