Building Black Youth Agency Through Youth Participatory Action Research and Community Engagement
August 24, 2023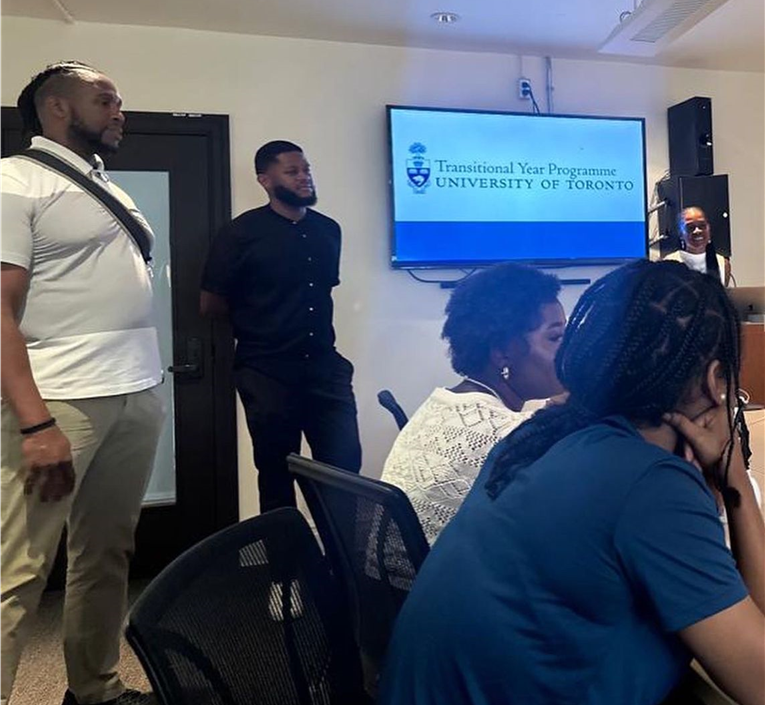 At the TDSB's Centre of Excellence for Black Student Achievement, programs such as the Black Student Summer Leadership Program (BSSLP) provide high school students with opportunities to develop key skills for graduation. The design of the summer program focuses on three target areas: 1) experiential learning, 2) youth participatory action research (YPAR), and 3) co-operative education.
 
Tanitiã Munroe, a PhD candidate in OISE's Adult Education and Community Development program and research coordinator at the Toronto District School Board, leads a research team that provides Black students training in youth participatory action research (YPAR). Here, Black youth learn and build their research skills using an Afrocentric approach to identify issues affecting their lives in school or community and develop recommendations and actions to address them.
 
"YPAR encourages adults in schooling communities to centre and amplify Black students' voice through research while re-imagining their capabilities and the true meaning of power sharing and collaborative learning spaces," says Munroe. 
 
This year, five students were offered peer mentorship opportunities in BSSLP. One of the benefits of peer mentors and junior researchers included networking and community engagement. Peer mentors got the opportunity to connect with community members and visited different post-secondary institutions to meet with staff and faculty members.
One such visit was with Professor Lance McCready and staff from U of T's Transition Year Program (TYP). This visit focused on discussing barriers to post-secondary pathways and learning how young people like themselves are obtaining the skills they need to pursue their university degree at the University of Toronto.
 
For Munroe, these excursions foster a sense of belonging and ownership among peer mentors toward their community as they actively engage in learning, and contribute their thoughts and ideas while problem-solving.
 
"Youth will often bring new insights, creativity, and a willingness to challenge existing status. Their fresh perspective is what we need," said Munroe.