LHAE Black Student Connect Inaugural Event Success
September 27, 2023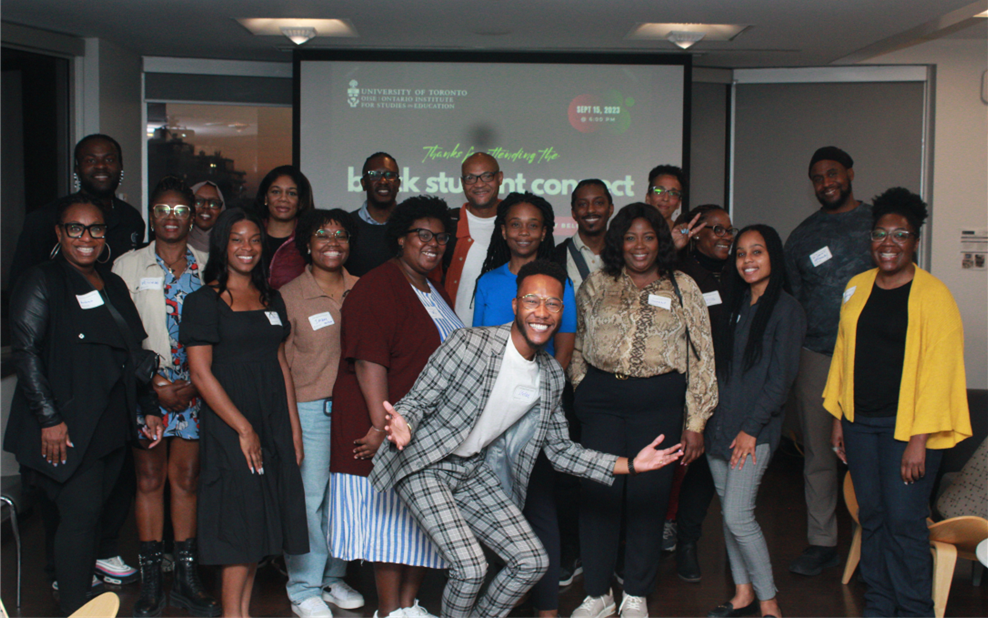 The LHAE Black Student Connect event, hosted by Stefan Thomas and held on the evening of September 15th, 2023, was a remarkable gathering with a clear and vital purpose. This inaugural event, organized by the Department of Leadership, Higher and Adult Education (LHAE), aimed to create a space for Black graduate students, staff, faculty, and alumni to come together to build meaningful connections and foster a profound sense of belonging.
The evening brought together current students, accomplished alumni, and esteemed faculty members, offering attendees a transformative experience. Participants had the opportunity to establish valuable connections, hear inspiring speeches from special guests, and share invaluable insights from their personal and academic journeys. Stefan Thomas, alongside LHAE, envisioned an event that not only celebrated the strength of our community but also sowed the seeds for future growth and success.
As we look ahead, we are excited to see how the LHAE Black Student Connect event will continue to catalyze unity and achievement within our vibrant LHAE community. Through these connections and shared experiences, we find the true value of this event – the unwavering support, community, empowerment, and inspiration it provides to all its members.