Community College Leadership Symposium Success
June 9, 2023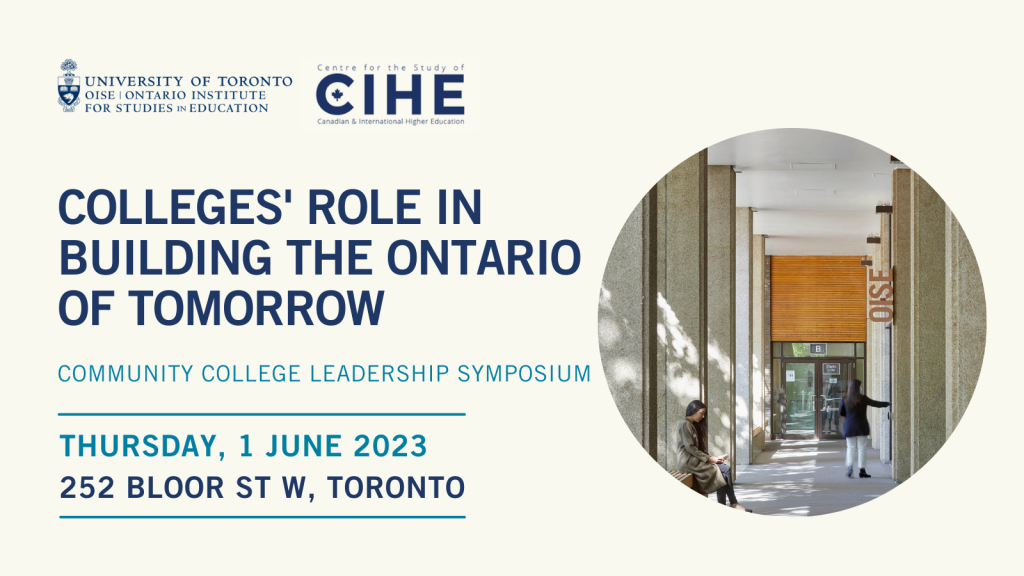 The inaugural CCL Symposium took place on June 1st, 2023, and featured a keynote speech by the deputy minister, panels of college presidents and vice presidents and included concurrent sessions/presentations by graduates and students of Community college leadership cohorts.
Symposium Organiser Professor Leesa Wheelahan commented, "The symposium brought together Ontario's college leaders, past and present, to discuss the challenges and opportunities Ontario's colleges have in building a strong, socially inclusive, and sustainable Ontario. The Deputy Minister, Ms. Shannon Fuller, set the tone in highlighting the indispensable contributions that colleges make, while the presidents' and vice-presidents' panels discussed the challenges colleges have in fulfilling this role. Maureen Adamson, president of Fleming College, summed it up by explaining that we had to think broadly about what colleges do, in arguing that our colleges have a key role to play in building our cities, particularly through responding to social challenges. It was fabulous to hear from graduates and students in the CCL reporting to their community on their research. Their work is helping to build capacity in Ontario's colleges. Indeed, there have been about 67 CCL graduates since the program commenced in 1999, with many more to come".
Glen Jones, Director of the Centre for the Study of Canadian and International Higher Education, which hosted the event, applauded the leadership of Professor Wheelahan and her team. "Leesa did an outstanding job of bringing the college community together, and it was wonderful to have a thought-provoking discussion of current challenges and possibilities. It was also amazing to see so many of our alumni at the event and to spend time with old friends."
To view images from the symposium and reception, go to the CIHE Website.
Congratulations to Leesa and her team.