LHAE Students Participate in Cross-Border internship program
June 12, 2023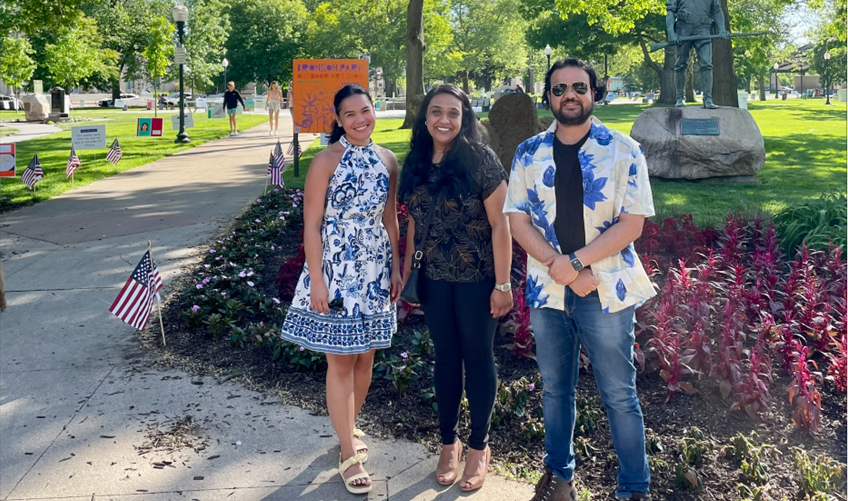 This summer, the Department of Leadership, Higher and Adult Education established an institutional agreement with Western Michigan University, Department of Educational Leadership, Research & Technology, focused on a cross-border internship in Student Services and Higher Education.
The internship provides students with the opportunity to be placed within a student affairs/services department at the host institution to provide high-quality, theory-to-practice learning experiences for students of both partner institutions. Students would take a class with their home institution and be employed in an internship position at their host site between the months of May-August.
We are excited to share that we are currently hosting one graduate student, Amie Sarabosing, from Western Michigan University, in her placement at UTM in the International Education Centre. Concurrently, we have 2 OISE students, Pranay Reddy and Tiara De Koning, currently in Kalamazoo, Michigan, completing their internship in the Departments of Housing & Residence Life and International Student and Scholar Services.
This exciting opportunity continues a long line of collaborations between our institutions, and we look forward to celebrating with the students upon completion of their placements this August!