Master of Education in Educational Leadership & Policy

Master of Education in Educational Leadership & Policy Overview
Are you an aspiring or current educational leader looking to further develop your knowledge of policy, leadership, change and social diversity in and for the PK-12 education system? This may be the place for you.
This professional program is designed primarily for those interested in learning the nature and practice of leadership and policy, especially with respect to social diversity and change in elementary and secondary schools.
It equips practitioners with the knowledge and skills to engage in – and critique – approaches to leadership and policy in the elementary and secondary school system. 
While a minimum of one year of professional experience (particularly in teaching and administration) is not an essential prerequisite for admission, such experience is desirable.The department welcomes applicants with diverse but relevant backgrounds.
---
Are you interested in a co-op placement as a junior policy analyst at the Ontario Ministry of Education? Full-time M.Ed students in Educational Leadership and Policy have the opportunity to apply to a paid full-time co-op placement that counts towards course credit. (Please note that acceptance to the co-op is competitive, and hiring decisions are made by the Ministry.) Please see the section at the bottom of this page for more information. 
---
Are you interested in becoming a principal in Ontario? If you are interested in completing the Principal's Qualification Program (PQP) while enrolled in your M.Ed in Educational Leadership and Policy at OISE, doing so through OISE Continuing & Professional Learning will help you make the most of your experience and allow you to complete the programs faster. To learn more, please contact lhae.masters@utoronto.ca
---
Program Options
Students initially apply to and register in the Coursework Only option. For registration in the Coursework Plus Major Research Paper option, department permission is required.
Coursework Only option is available in two delivery models:
Regular

Master of Education

Stream

Students are accepted every year and can register on a full-time or part-time basis. 

Online/Hybrid (Part-time) Cohort-Based Stream

Available in select years, this option is ideal for students who cannot travel to OISE regularly. Students move through the program as a cohort and register part-time.
For detailed information about the program, please consult the School of Graduate Studies Calendar.
At a Glance
Study Options
Full-time (4 sessions)
Part-time (10 sessions)
Coursework Only
Coursework Plus Major Research Paper
Funding and Tuition
For current information about tuition fees, funding, and financial support, visit Tuition & Financial Support.  
Deadlines
Applications for the 2024-2025 admissions cycle are now open. Apply Today !!.
Ready to join one of the world's top universities? Take the next step in your academic journey and start your application to graduate studies at OISE.
Have questions about our program, admissions, financial support or career options after graduation? Our team has the answer you're looking for. Contact us for one-on-one support.
We host information sessions, open houses and tours throughout the year. Come discover what it's like to study at OISE. Explore campus and meet our community.
Why I Chose Leadership, Adult & Higher Education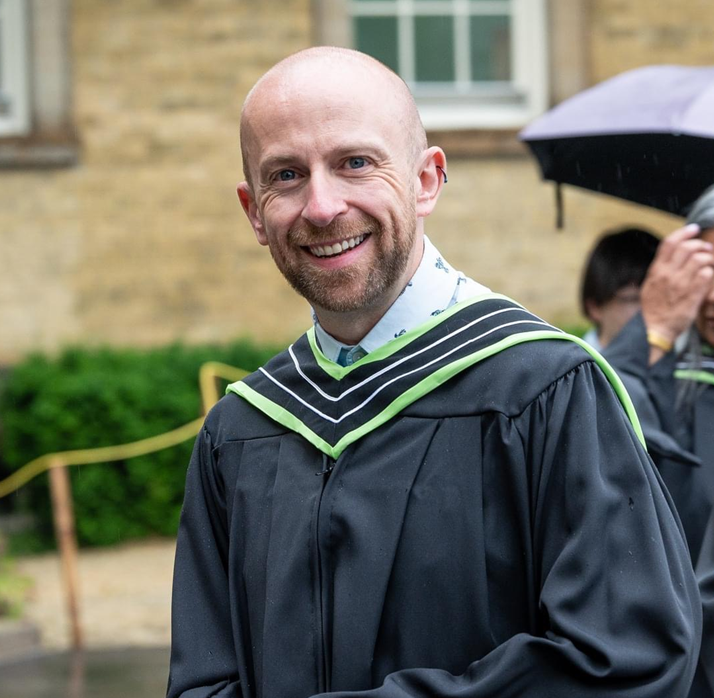 Sean Hartley (Master of Education 2023)
 
"When I made the decision to pursue an M.Ed, I chose OISE for a number of reasons. Chief among them was the curriculum; even within the Educational Leadership and Policy stream, I had the freedom to pursue subjects and topics that I found interesting. Professors and instructors were top-notch, allowing me to learn from their expertise and challenging my own thinking. I did my best academic work of my life at OISE, which is due in no small part to the faculty."
General Admission Requirements
Please visit the OISE Admissions website for detailed information about the application process, including general minimum admission requirements and supporting documents.
Program Specific Information
All applicants must submit: 
Transcript(s) from each post-secondary institution attended.

Resumé

that provides clear and complete information about the applicant's work or field experience related to their proposed studies.
Answers to faculty admissions questions (applicants are to answer each question in an essay format). Please see questions in the next accordion.
Two letters of reference. Whenever possible, one should be written by an educational professional for whom the applicant has worked. The second should be by a referee who can attest to the applicant's academic ability.
Applicants are to answer each question in an essay format. 
Please address the following (1200 words max): 

Describe your academic background, professional experiences, community service and other relevant experiences and accomplishments and how they relate to PK-12 Educational Leadership and Policy. If your academic background is not in education or a related social science field, you are encouraged to describe how your experiences have prepared you for the program. 
Describe your academic interests and how they align with the Educational Leadership and Policy program. Why is this program a good fit for you? Why are you a good fit for the program? You may wish to highlight the synergy between one or more of the program's thematic areas (Policy, Leadership, Change, and Social Diversity) and your academic interests. 
(optional) You are encouraged to speak to your academic and professional goals (after graduation) and how pursuing the MEd in Educational Leadership and Policy would advance these goals. 
(optional) The Educational Leadership and Policy program seeks to maintain a diverse, inclusive, and engaged learning community. You are encouraged to identify any ways that your identity (including--but not limited to--ancestry, culture, gender, race, religion, socio-economic status or other social identities) or life experience will contribute to this community. 
(optional) Is there any additional information you want to share with the Admissions Committee that will inform their review of your application? 

(MEd part-time applicants only) This is for part-time MEd students who prefer to take all or most of their courses fully online. Are you interested in applying to online-hybrid cohort? 
Ready to join one of the world's top universities?
Take the next step in your academic journey and start your application to graduate studies at OISE.