5th Floor Roof Community Garden & IEN Social and Cultural Practice Space

OISE is
reimagining

the under-utilized 5th floor outdoor terraces at the podium level to create a dedicated space for community gatherings, cultural practice, study, and social events. The project underwent broad consultation within the OISE community and the design will incorporate the latest standards of accessibility and sustainability.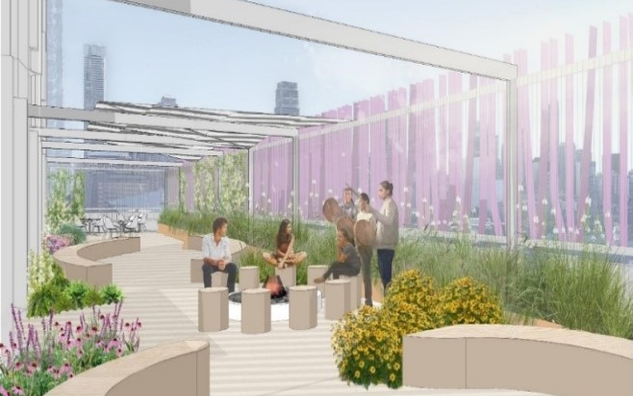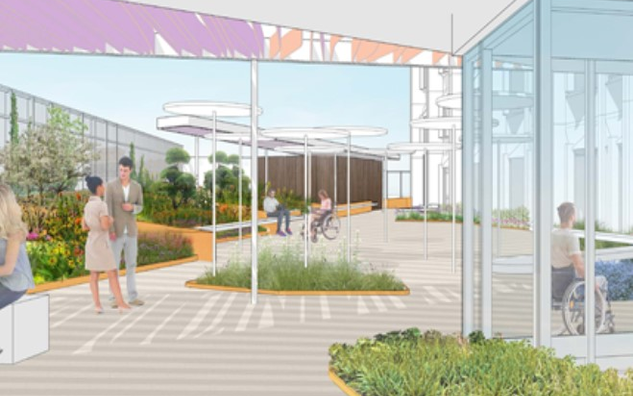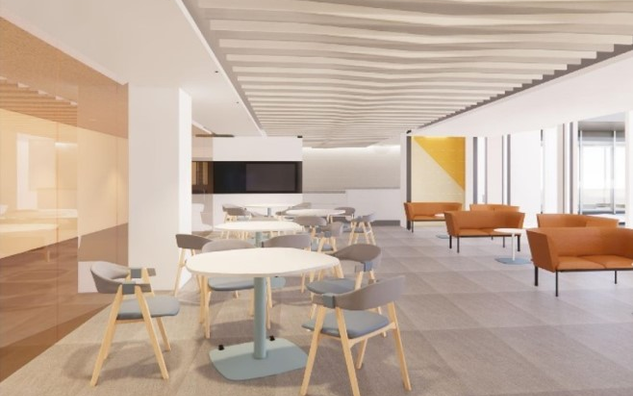 South Terrace
The South Terrace will be home to the Indigenous Education Network (IEN) Social & Cultural Practice Space which will include a ceremonial meeting place for outdoor teaching and gathering, a fire pit area, and a medicine garden with a harvesting table. This garden will serve as a teaching tool for Indigenous students and will be used by faculty and staff alike.  
West Terrace
The West Terrace will be a place for large gatherings, informal study, meeting, and community events. There will be patio areas with a variety of bench seating, table seating, shade features and garden areas with a selection of plantings to create a green oasis accessible to the community.
Interior Lounge
Adjacent to the roof garden terrace, the interior lounge in Room 5-220 will be a flexible space with areas for studying, relaxation, socializing, and special events. The lounge will feature chairs and casual table seating.
Construction Complete
Fall 2024