Writers' Roost: In conversation with Dr. Rose Patten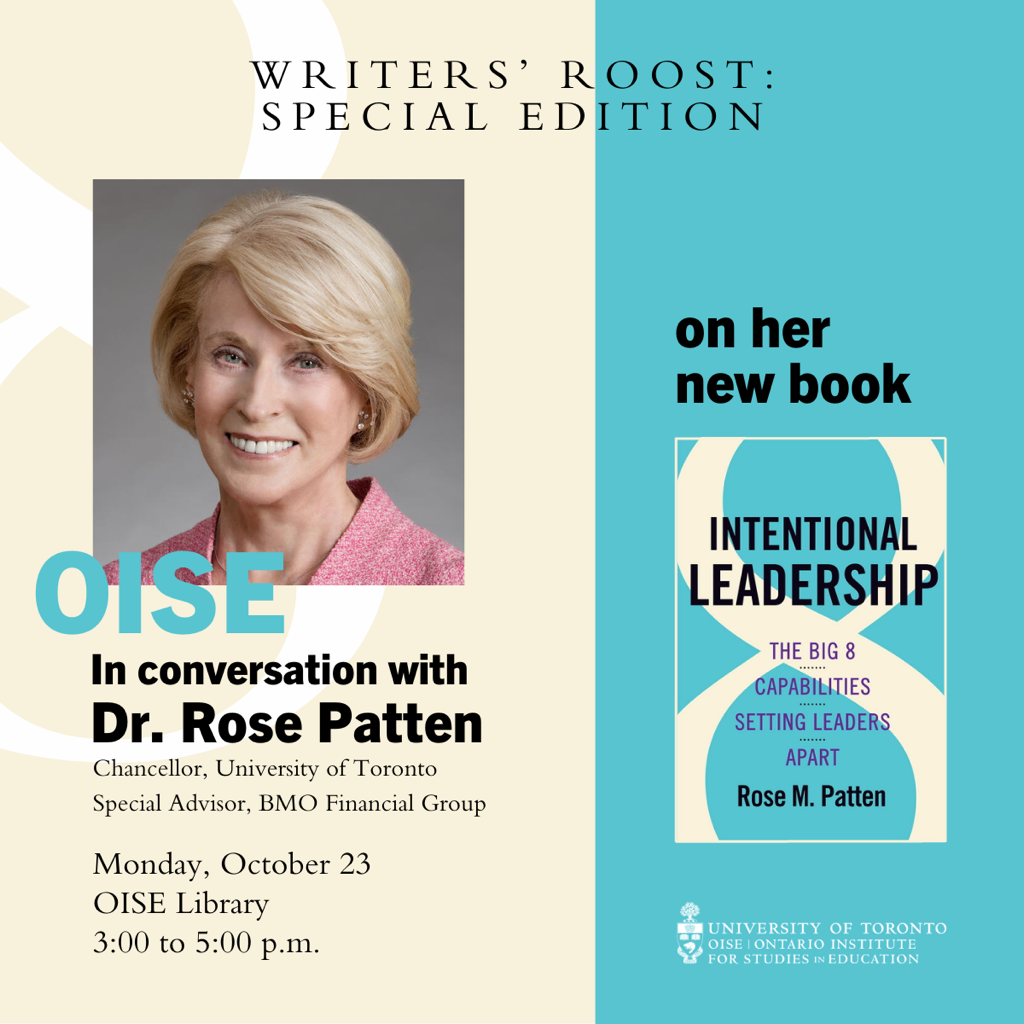 Hybrid
Ontario Institute for Studies in Education
Library, 252 Bloor Street West
Toronto ON M5S 1V6
Canada
Event Recording
---
An OISE Alumni Conversation Series
Watch the video for a special instalment of Writers' Roost as OISE hosts an exclusive conversation with Rose M. Patten, Special Advisor to the CEO of BMO Financial Group, Chancellor of the University of Toronto, and one of Canada's most distinguished and influential leaders.
On October 23, Dr. Patten will take centre stage to discuss her latest book, Intentional Leadership: The Big 8 Capabilities Setting Leaders Apart. Drawing on in-depth research and her wealth of experience spanning various sectors, including health, banking, academia, and public policy, Dr. Patten will delve into the essential skills needed for effective leadership in today's world and the qualities that set top executives and leaders apart.
She will also share insights on how individuals can cultivate these skills and capabilities within themselves through the power of self-awareness, intention, adjustment, and practice. Don't miss this unique opportunity to gain invaluable leadership insights from one of Canada's foremost authorities on the subject. 
---
About the Book
We live in a time of unprecedented speed, connection, and uncertainty. While many organizations are adapting to this new reality by reinventing business models, significantly fewer are examining the implications of these changes for developing effective leadership. In Intentional Leadership, Rose M. Patten draws on her expertise as one of Canada's most influential leaders to shine a spotlight on this emergent and often neglected space.
Drawing on learnings and a framework tested with over 900 senior leaders across industries and geographies, Intentional Leadership presents a guide for continuous renewal, focusing on the human side of leading. Patten debunks common myths, emphasizing that leadership capabilities do not just develop over time, but require self-awareness, feedback, intention, adjustment, and practice. Whether you are a CEO of a large corporation, an activist, raising a family, working in government, or leading a not-for-profit organization, Intentional Leadership meets you where you are and provides the necessary tools for self-reflection and growth as a leader.
---
About the Speakers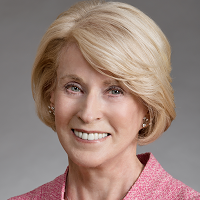 Dr. Rose M. Patten is currently serving as the thirty-fourth chancellor of the University of Toronto. She is also a Special Advisor to the CEO and Senior Executives at BMO Financial Group where she advises on select strategies with a particular emphasis on strategy execution, leadership development and succession for top leaders. Dr. Patten's career has spanned the four financial sectors—banking, trust, insurance and investment banking—with responsibilities for Canada, US, Europe and Asia. Recognized by US Banker Magazine as one of the 25 Most Powerful Women in Banking, Dr. Patten was inducted into the Hall of Fame of the Canada's Top 100 Most Powerful Women Awards in 2007. In 2017, Dr. Patten was appointed an Officer of the Order of Canada.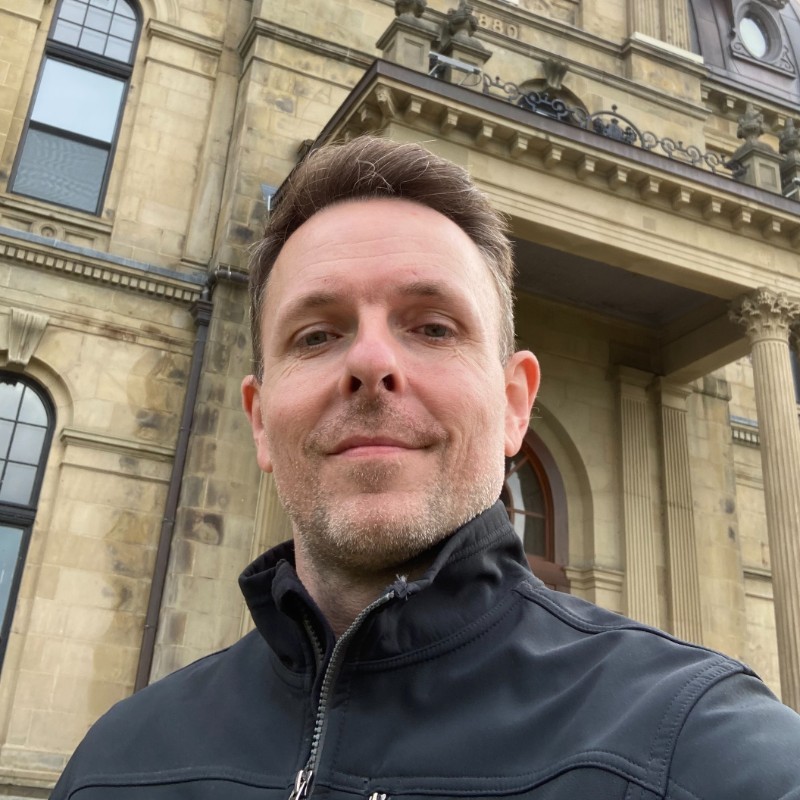 Dr. Jeff Myers is an OISE alumni and host of Writers' Roost, a series which features Myers talking to his fellow OISE alumni and friends — change makers, world-class thinkers, movers and shakers — about the books they've written. Expect thought-provoking conversation, deep dives into critical questions, new ideas in education, and explorations of new ways of looking at the world. View previous Writers' Roost episodes.