Hardened volunteers, community champions: Meet OISE's 2021 University of Toronto Student Leadership Awardees
March 5, 2021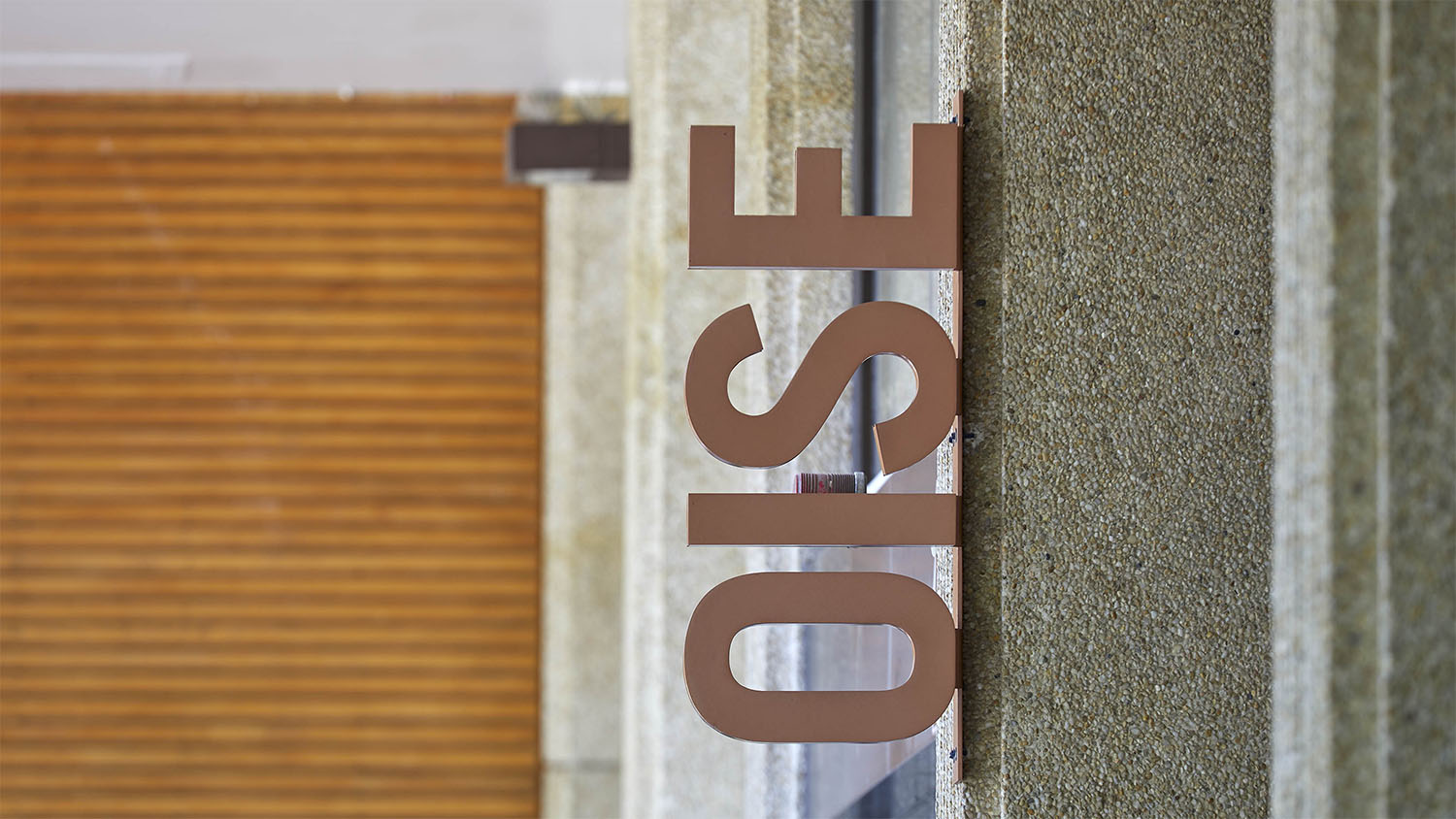 They are leaders, hardened volunteers and thoughtful supporters of their community. But five OISE students, named as co-winners of the University of Toronto Student Leadership Awards, are also leaders at their home faculty.
The award, which annually recognizes outstanding student leadership to graduating students, also notes outstanding service and commitment to their own division, of which Grace Garlow, Athena Tassis, Yin Liu, Stephanie Buono and Rebecca Judges have shown clear commitment to OISE and its close-knit community.
"All of this year's UTSLA winners from OISE all have something in common – a passion for education, a sense of leadership and a dedication to make a difference," said OISE Dean Glen Jones. "On behalf of the OISE community, I congratulate Stephanie Buono, Grace Garlow, Rebecca Judges, Yin Liu and Athena Tassis for earning such a prestigious award."
"We hope that this honour propels each of them to continue forging paths as educational leaders in their communities."
To learn about and recognize this year's winners, OISE News spoke with each of them, asking two specific questions: "What has winning this award meant to you?" and "How do you want to continue making an impact?"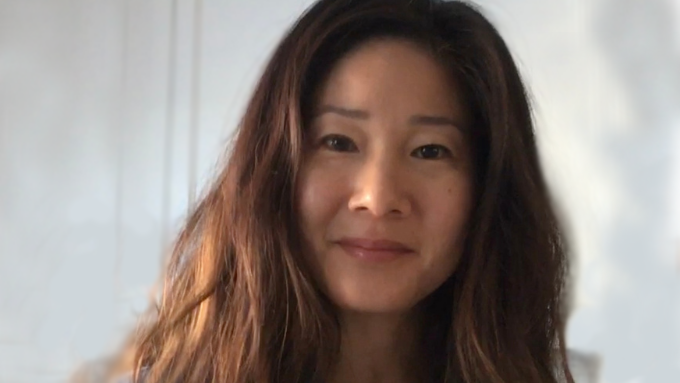 Grace Garlow
Master of Education
Grace, who is a master's student in OISE's department of leadership, higher and adult education, educational leadership and policy program has contributed in meaningful ways to the Centre for Leadership and Diversity. Grace is committed to the work in social justice and democracy in education and supporting the work of the CLD which has offered an opportunity to be actively involved.
Grace has supported the organizing and planning of webinars: Addressing Anti-Black Racism in Education and Schooling, Addressing Anti-Asian Racism During the Pandemic, the Inaugural International Symposium on Transformative Leadership and Decolonial Praxis, and assisted with the launch of the CLD's inaugural newsletter – Leadership Vibes.
What has winning this award meant to you?
The UTSLA affirms the significance of our collective strength and collective responsibility in building communities. I am aware that coming to this moment in my life is a narrative not of its own. These pathways are mapped by many who have come before me, sacrificing their emotional, spiritual, physical, and intellectual labour. And so, this award acknowledges the meaning of relationships, sacrifice, and the privilege of having a supportive circle of family, friends, faculty members, and peers.
How do you want to continue making an impact?
An essential part of making an impact toward reshaping the future is looking to the past by reconciling unresolved injustices and relations with our Black, Indigenous, and racialized communities. Alongside (re)imagining a just future is (re)defining the possibilities of indigenizing our schools and curriculum through community organizing and building. My commitment to strengthening our plural society is deeply rooted in liberation, sovereignty, and recovering the wisdom of Indigenous knowledges and earthly teachings.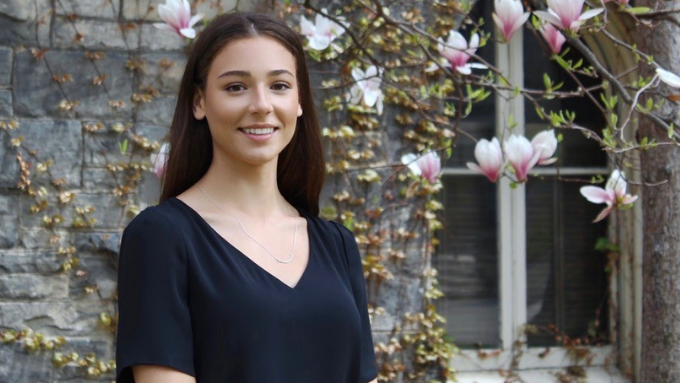 Athena Tassis
Master of Teaching candidate
Athena, a Master of Teaching candidate with a primary junior concentration, has an active role as a volunteer research assistant for a community-based educational portal called greeklanguage.ca – which offers support to learners and teachers of Greek language and culture across North America. Athena, among many hats she wears, has served on OISE council, is co-founder of the ASL Awareness Initiative at OISE, Director of Academic Development on the MTSA and serves on the OISE alumni association student advisory committee.
What has winning this award meant to you?
It is an absolute honour to be a recipient of the University of Toronto Student Leadership Award. Being part of such an interconnected and vibrant community during these unchartered times has shown me the importance of perseverance and support. Through my experiences at U of T, I always felt welcomed and encouraged to pose new ideas. I am proud to be part of an institution that inspires students to support one another and work alongside administration to foster a sense of community at OISE. I would like to thank my professors, the MT leadership team, the OISE Alumni Association (OISEAA) and my peers for all of the support and guidance they provided me with. I am truly grateful for the recognition of my contributions.
How do you want to continue making an impact?
I have had the privilege of volunteering as a current student on the OISEAA, and I plan to continue to give back to the University of Toronto through this organization. Additionally, I would love to connect and support incoming MT students in their endeavours at OISE. I wish to show incoming graduate students all that OISE has to offer and encourage them to enrich their experience through community involvement.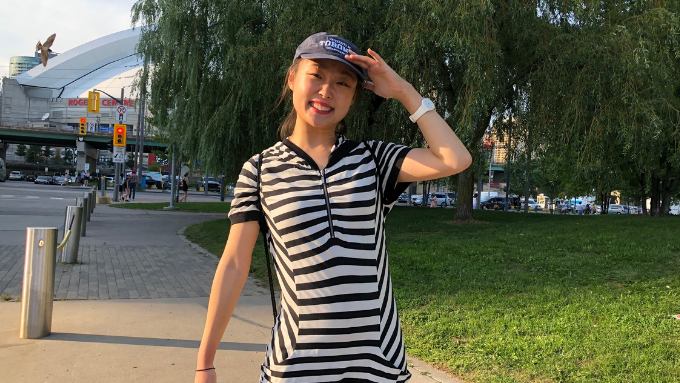 Yin Liu
Master of Teaching candidate
Yin, based in OISE's department of curriculum, teaching, and learning, has been an active volunteer in a number of capacities. Most recently, she has been a part of the Environmental Sustainability Education leadership team at OISE, supporting outreach through event promotion. She also previously managed Good Food Machine at the OISE Library for the ESE team. Otherwise, Yin has been an English Conversation Communities facilitator at the Centre for International Experience, a SSHRC research assistant for an OISE-based project, and a committee member for the Hancock Lecture – Hart House's annual keynote lecture.
What has winning this award meant to you?
I think winning this award means that my contribution to enriching student life on campus makes an impact. In the past, I received certificates on my involvement in campus mentorship programs, community service, and leadership development.
Now this award means that my involvement continues making a difference in the life of the University community, which is what I am excited to discover as an aspiring elementary teacher. Further, I am honored to be joining the community of past recipients for their extraordinary community service and leadership contribution that left an impact both within and outside of the University community. I believe this pride will shape my worldviews and perspectives of engaged citizenship that contributes to the local community life. 
How do you want to continue making an impact?
I want to continue making an impact by supporting my students of diverse backgrounds to thrive within different school communities. In the future, I want to become an excellent teacher in both Canada and my home country, China. Thus, I will learn conscientiously about issues that affect the lived experience of members of society to understand how I can address these issues. I will also bring my perspectives as an international learner in both Chinese and Canadian contexts into the community to work for justice. Further, I want to continue learning from OISE professors, peers, and alumni to get to know what I can contribute as a lifelong learner, teacher, and disability justice advocate.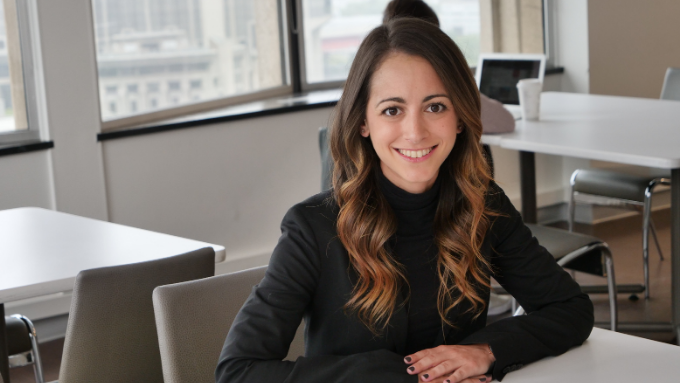 Stephanie Buono
Doctoral candidate
Stephanie, a doctoral candidate in OISE's department of applied psychology and human development, has been an active volunteer and mentor. She served as the president of the department's student association, was the director and coordinator for the department's Student Travel Grant program, and a student representative for OISE's Space and Planning committee – liaising with the Institute about initiatives for renovations and student space allocations. Stephanie has been a mentor to six undergraduate students who went on to pursue graduate studies – including three Master of Education students who were completing a research practicum.
What has winning this award meant to you?
It is such an honour to win this award. Several students I admire have won this award in the past and I am very happy to be sharing their company as a recipient. For me this award is emblematic of the initiatives I am most proud of taking part in during my PhD. I was happy to serve for five years as an executive on the student's association in my department. During this time, we ran professional development and social events, and started a travel grant to broaden opportunities for APHD students to attend conferences, workshops and receive extra professional training. I had the pleasure of working with many passionate student leaders, all of whom were looking to effectively serve their community. I will hold these memories with me fondly as I graduate and move forward in my career.
How do you want to continue making an impact?
I hope to continue to stay involved in my community. I hold deep value for the personal connections and the experiences I have accumulated through service. Feeling in touch with my community helps me feel connected to the people around me, which is something I think many of us are welcoming right now!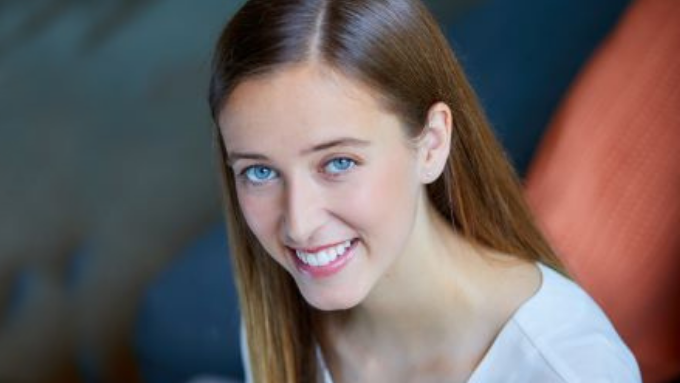 Rebecca Judges
Doctoral candidate
Rebecca, a doctoral student in OISE's department of applied psychology and human development, has been a relied upon and trusted voice in all her roles. Once a previous president of the department's student association, Rebecca has also served as a chief returning officer and communications officer. Otherwise, the doctoral student was the founder of the Developmental Psychology and Education Students' Association. Rebecca is also an experienced mentor, supervising two undergraduate students to their completion of the research opportunity program, six undergraduate research assistants (and taught them basic data collection and analysis methods), and continued to informally mentor two U of T undergraduate alumni.
What has winning this award meant to you?
Student leadership work is often invisible or comprised of many small contributions that can go unnoticed. It's great that this award exists to recognize those contributions! My experience as an OISE student was enriched immensely by the friends I made and experiences I had in both student governance and organization and participation in intramurals. This award commemorates that.
How do you want to continue making an impact?
We tend to get very focused on our work or other responsibilities. But it is important to keep in mind that when we make the effort to foster a sense of community with our peers, colleagues, and neighbours, we can build an environment that is not only supportive of our professional goals but also our personal and emotional well-being. As I graduate and join new communities outside of U of T, I plan on taking an active role to continue these efforts.