OISE Continuing & Professional Learning launches first-of-its-kind fellowships
October 4, 2022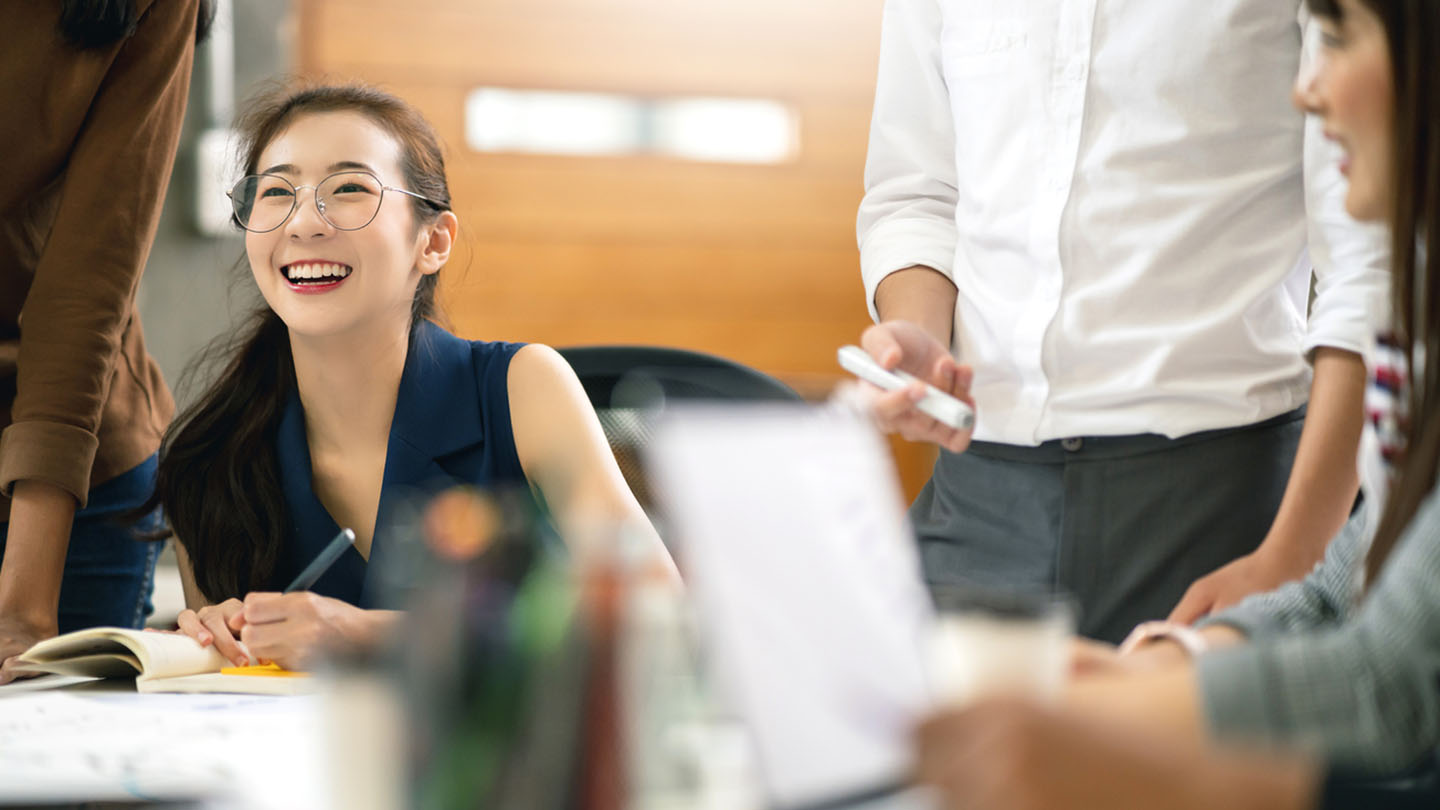 When November arrives, OISE Continuing & Professional Learning (CPL) will launch the first of a new endeavour, providing fellowship opportunities as part of available program offerings.
The first of its kind offered by Canadian educational institutes, the initial Advancing Sustainable Development Goals (SDGs) in Higher Education Professional Learning Fellowship will offer a 14-week, online program for mid-career education professionals. CPL will begin offering four more fellowships in subsequent months – each focused on continuing education, entrepreneurship, education technologies, and inclusive learning.
"Through fellowships, we're offering a very different form of professional learning," said Allie Houghton, CPL's community engagement and marketing manager.
These fellowships promise to be very practical and they're inquiry-based, says Houghton. "In 14 weeks, practitioners can work out a problem of practice with their peers, along with experts who have knowledge and skill in specific areas, and a facilitator who's helping to keep everything on track.
"It's providing a framework and accountability to work through your problem and support to get there," she adds. "Whether it's a work-based problem or simply a professional curiosity, it's providing the space for professionals to think, explore, and learn.
---
The fellowship's genesis and the early collaborations
The fellowships grew from a process that began well before the pandemic.
CPL has been taking a talent development approach to their curricula and program offerings, an approach that stems from Elisabeth Rees-Johnstone's background in organizational development. Rees-Johnstone, CPL's Executive Director, sees careers not as "rungs on the ladder," but in terms of lattices – that is "where and how professionals criss-cross in a whole host of ways," including how they move within educational sectors as their careers evolve.
"How do we support those journeys along the way?" Rees-Johnstone and her team would ask each other, noting that many educators would shift between K-12, postsecondary and industry environments and be met with a lack of resources and supports within organizations.
It was in this moment that CPL saw tremendous promise in fellowships – which have been around for a long time in the health care field, says Rees-Johnstone.
And then the pandemic took hold.
"Frankly, in the midst of a pandemic, working online, hearing how talent was reevaluating their work experience and the need for increased leadership support. We understand that we're in the midst of significant workplace change and we've observed an influx of professionals coming into our courses and programs, looking for more support," said Rees-Johnstone.
"[We said] 'Let's get this sorted – now's the time.'"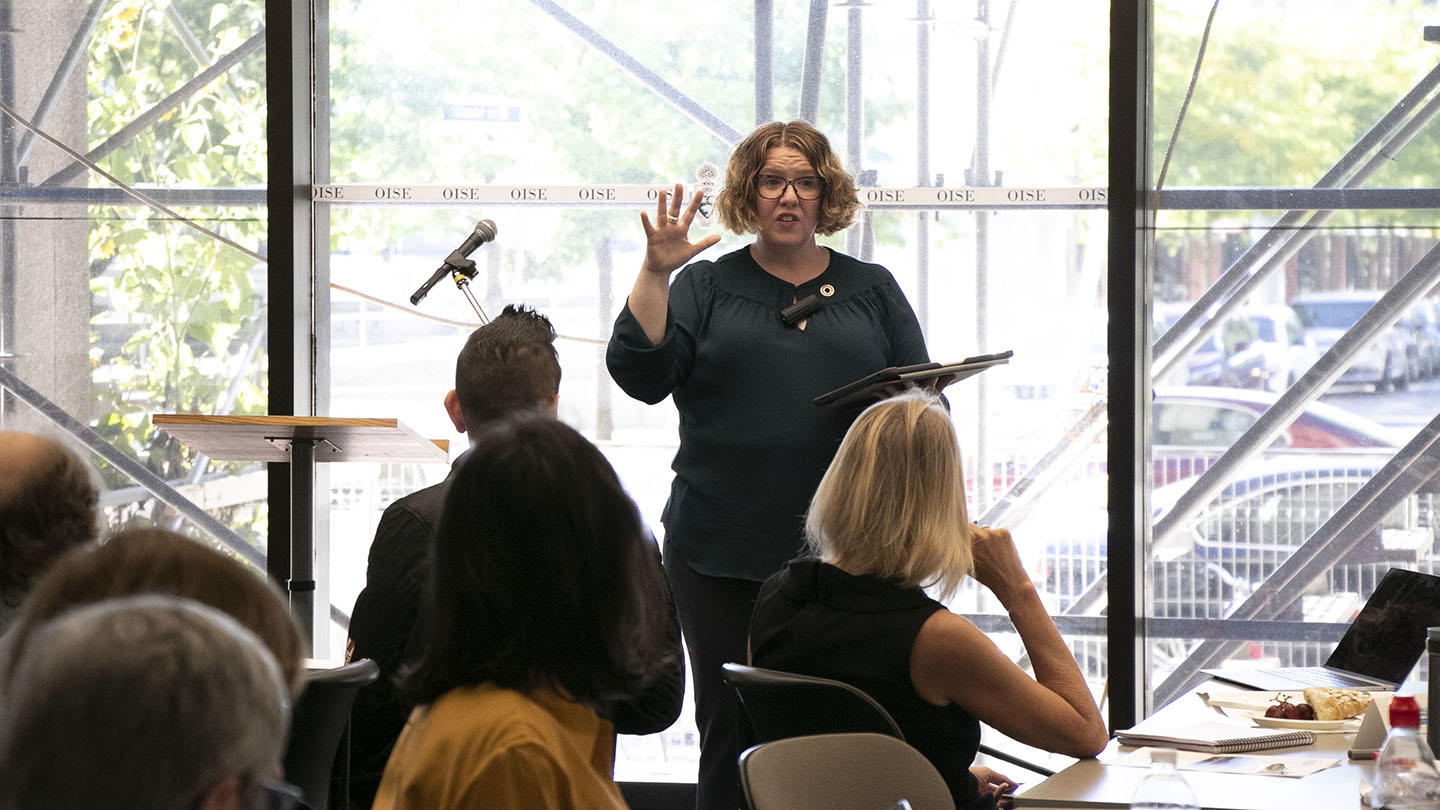 In progress is a work-integrated learning initiative where employees of education entrepreneurs have identified an education service need and are working through a process of inquiry to determine a solutions approach that can be implemented by the small business team. Our process tools, facilitation methods and peer-community development mechanisms are all receiving active feedback.
"I would say that the business owners who have been a part of this learning program have indicated great excitement in terms of the quality of the outputs and the thinking coming forward," said Rees-Johnstone. The learning process that employees are applying is helping achieve the goals in a small business setting, "which is exactly what we're wanting to see," she adds.
---
Bringing educators into the sustainability conversation
For the initial SDG Fellowship, educators will pursue an in-depth inquiry focused on integrating, incorporating, and operationalizing the United Nation's Sustainable Development Goals – specifically SDG 4, which looks to quality education as a pivotal marker for addressing other SDG goals, and proposes that inclusive, equitable, and encompassing learning opportunities from childhood to old age can ensure an authentic sustainable future.
This fellowship is a response to an increasing number of Canadian educational institutions and organizations who are embracing the 2030 Agenda for Sustainable Development, joining the global movement to advance SDGs. It is an area for educators that CPL recognized needed much more professional development support, says Rees-Johnstone.
"Prior to 2015, the UN set aside another 15-year agenda with hefty goals referred to as the Millennium Goals. And the post-secondary sector wasn't a part of those conversations," she said. "As a sector, we quickly got up to speed in terms of being able to articulate what the SDGs are. But, also, we are understanding how the global commitment to SDGs is influencing funding of research advancements, course content and teaching and learning methods, and expectations our students have of our sector to meaningfully contribute to achieving the goals of Agenda 2030.
"For those who are in any kind of administrative space, trying to connect the dots on Agenda 2030, and what it means in the operational context of their university or college, is very challenging. Post-secondary professionals need support to understand this context, develop their unique insights and innovate."
Higher education professionals will be empowered to explore and develop innovative and creative approaches to implementing the SDGs – whether it's by incorporating them into teaching and learning methods, reshaping inquiry and research methods or deploying SDGs in campus operations, community engagement, and student life.
Within this fellowship, and those to follow, participants will come together as a cohort to participate in interactive seminar-style sessions enabled by a facilitated learning process and accompanied by online resources and access to experts. Professional learning fellows will be assessed through a capstone project – where they apply learning frameworks to develop a solution to their problem of practice or workplace opportunity.
It is a program that has a lot of promise, for facilitators and participants alike.
"These concepts are deeply integrated, it has a really interesting history, but most practitioners haven't been oriented to what it is," said Rees-Johnstone, of the SDG Fellowship, "and yet, it's impacting our professional practice and expectations of our sector. And that's what we want to be working to uncover and discover in our time together."
---
The first CPL Fellowship begins in November and applications are now open. For more information about the Fellowships on offer from OISE Continuing & Professional Learning, visit cpl.oise.utoronto.ca/program_area/professional-learning-fellowships/.