Alumni Association Table Officers
Table Officers are volunteer alumni leaders for the Board of the OISE Alumni Association. They set goals and objectives for the Board, help write bylaws, policies and procedures, and monitor the association's financial activity. Together with the Office of Advancement & Externals, our Table Officers help maintain effective partnerships with other OISE associations and alumni governing bodies at the University of Toronto. 
Nikoletta Papadopoulos, MEd '13
President
Nikoletta Papadopoulos is a higher education manager passionate about community building and connecting individuals with opportunities that contribute to their professional and personal growth. She graduated from OISE with a Master of Education in 2013. Since then, she's worked in higher education with roles at Sheridan College, the University of Toronto, and is currently a Manager of Graduate Student Recruitment at the Ted Rogers School of Management, Toronto Metropolitan University (formerly Ryerson University). She's responsible for recruitment strategies and oversees admissions processes for graduate programs.   
As a volunteer of the OISE Alumni Association, she has served as a Member-at-Large, Treasurer, Vice-President, Internal and is currently the President. As a Treasurer, she implemented an internal process to streamline incoming funding requests and ensure the proper management of funds. Additionally, she secured donations for a raffle at an Alumni Reunion event that raised money for the Professor David Booth Memorial Bursary, which supports OISE students in financial need. As Vice-President, Internal, she led engagement activities, including the launch of a survey to OISE alumni to capture their interests and areas of engagement with the association. She ran a focus group to reflect on the survey results with association members. Nikoletta has also represented OISE as a Member of the College of Electors, a group of University of Toronto volunteers responsible for electing the Chancellor and alumni governors of the Governing Council. In 2019, she was an Arbor Award recipient.   
Outside of the alumni association, in 2021, Nikoletta Chaired the Canadian Bureau for International Education's (CBIE) International Network of Tomorrow's Leaders, a professional learning network made up of international higher education professionals from across Canada. As Chair, she worked with other lead members to facilitate networking and professional development opportunities for its members.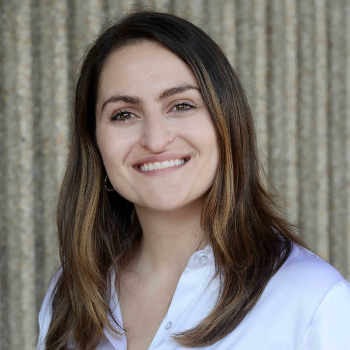 Henry Ssali, MA '19
Vice-President, Internal
Henry Ssali is currently pursuing a PhD in the Educational Leadership and Policy program at OISE. His core research interests examine whether or not policy is loosely managed, and how institutional policies affect street-level bureaucrats in higher education. He holds a master's degree in education leadership and policy from OISE and a bachelor's degree in international relations from the University of Toronto. Having served in several volunteer and leadership positions at OISE, U of T and beyond, Henry was recognized in 2021 as an emerging leader by Civic Action Leadership Foundation and has been awarded several accolades for his social justice work. He previously served as VP Communications for the LHAE Departmental Students' Association (DSA) and is an elected student representative of the OISE Council.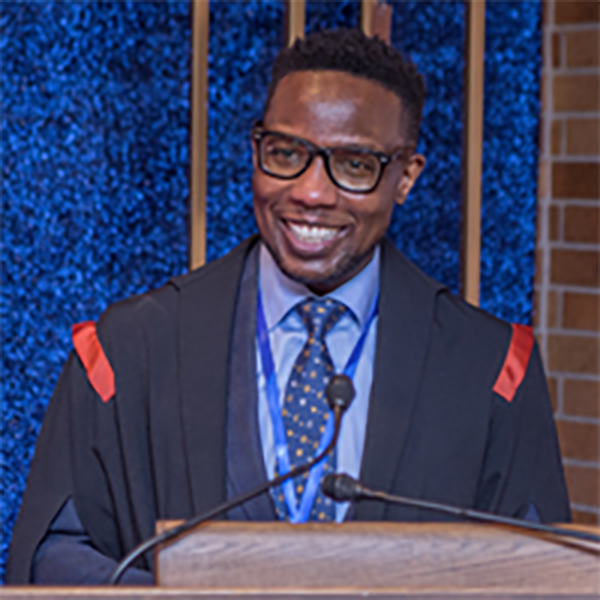 Hibah Sidat, MA '21
Vice-President, External
For as long as she can remember, Hibah Sidat has strived to make a positive difference in the lives of those around her.
Hibah, who completed her MA in the department of social justice education at OISE, has been an active volunteer at the University of Toronto including as external coordinator on the Social Justice Education Student Caucus and as a volunteer at various academic conferences including the Centre for Integrative Anti-Racism Studies' annual Decolonizing Conference. As an alum and recent graduate, Hibah is a Board Member and Vice Chair for Students for Barrier Free Access at U of T, advocating for students with both invisible and visible disabilities and making the institution more accessible to all students. At OISE, Hibah's master's thesis examined the mental health impacts of gendered Islamophobia facing Canadian Muslim women from the perspectives of mental health frontline workers. 
Having graduated Summa Cum Laude (with highest distinction), Hibah also holds a BA (Specialized Honours) in Public Policy and Administration as well as a Certificate of Basic French Proficiency from York University. As part of her undergraduate study, she did her placement at the OPS Diversity Office assisting in the development of the first ever Quiet Room (a neutral space for meditation, yoga, prayer, or quiet contemplation) in all of the Ontario Public Service.
Hibah went on to complete the highly competitive Ontario Legislature Internship Programme where she assisted both government and opposition Members of Provincial Parliament (MPPs) in their day-to-day legislative and community work. As part of the program, she wrote a paper exploring the culture at Queen's Park and assessing to what extent it was conducive to the fullness of the experiences of racialized MPPs. She interviewed all six racialized MPPs sitting in the House at the time as well as one former racialized MPP.
Her exposure to the world of provincial politics led her to identify the need to advocate for underrepresented marginalized communities. She worked as a community organizer on a number of election campaigns all over the Greater Toronto Area but particularly in her home of Scarborough. Hibah worked as a Constituency Assistant for the former City Councillor for Scarborough-Rouge River as well as for the former City Councillor for Scarborough Centre. She is currently working with a charitable, non-partisan, non-profit organization to increase voter turnout among marginalized communities.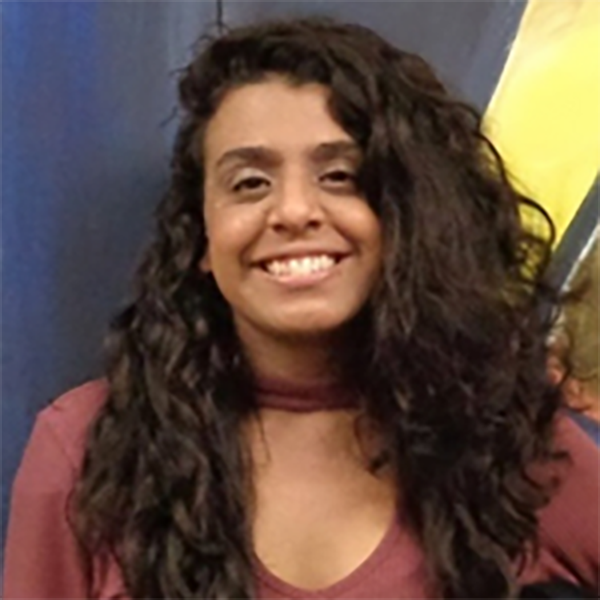 Janet Fu, PhD '11
Treasurer
Jing Fu (known as Janet) received her doctorate degree from OISE. She has been teaching at the University of Toronto, the University of British Columbia, and other universities for more than two decades. Dr. Fu also has a diploma in accounting and business administration. She is proficient in Microsoft Office suites (e.g. Words, Excel, and PowerPoint), SAP, Sage 50, Simple Accounting, and Quickbooks.
She worked as Treasurer at an accounting firm and the Canadian Union for Public Employees (CUPE) for many years. During her time as Treasurer, she worked full-cycle bookkeeping and payroll administration, Accounts Payable and Accounts Receivable, performed reconciliations, prepared ROE, created financial statements, and many other accounting-related duties. Furthermore, Dr. Fu is passionate, independent, and accurate in her work. She is honoured to serve OISE alumni and friends.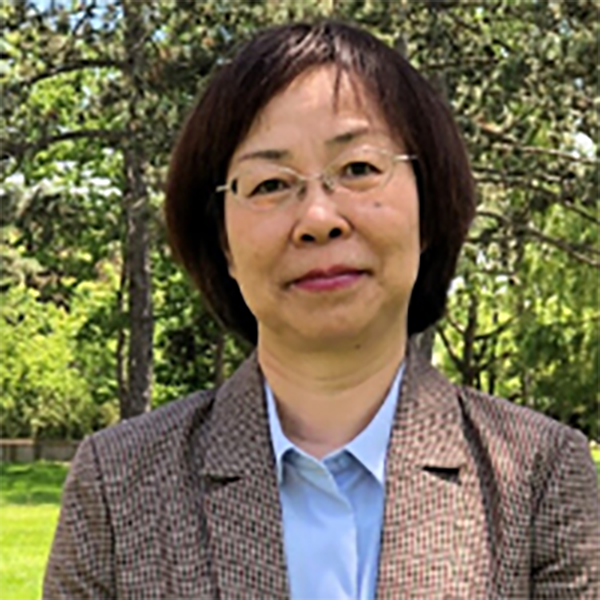 Kristina Leis, MEd '17
Secretary
Kristina Leis (pronounced Lays) is an educator, entrepreneur, and philosopher at heart, bringing her unique approach to the OISE community through her active volunteerism. Kristina holds expertise in distributive justice, ethics, and educational pedagogy with a B.A. Honours from Carleton University and a Masters of Education from OISE. Her master's work focused on alternative ways of thinking about special education in public schools in Ontario. Kristina teaches private high school courses for students with exceptionalities at Blyth Academy, and runs her business Kind Butterfly Designs on the side.
Kristina has been a very active member of the OISE Alumni Association for the past four years, having worked alongside multiple committees including the Constitution Committee, Awards Committee, Fundraising Committee. She currently sits as co-chair of the Fellowship Awards Committee, and acts as interim secretary. She is always coming up with new and creative ideas to expand the vision and values of the OISEAA. She was awarded an Arbor Award for her dedication to the mentorship program as both a mentee and mentor. Kristina is inclusive, knowledgeable, and offers insight that is invaluable to the committees she is part of.
Kristina is an advocate for those with mental health exceptionalities and practices her own understanding of spirituality and healing through her social media platforms.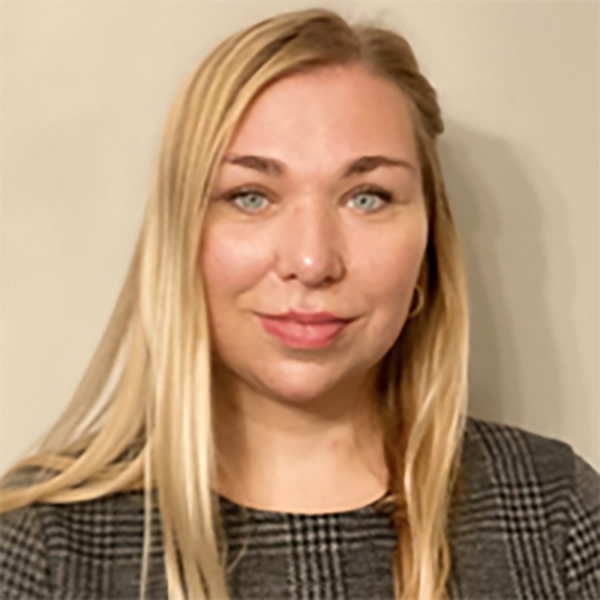 Matt Stodolak, MT '17
Immediate Past President
Matt Stodolak is digital marketing manager, educator, researcher and musician whose main goal is to create positive impact in the most efficient ways possible. He has a diploma and degree in music from Mohawk College and McMaster University, respectively. Most recently he completed his Master of Teaching at OISE, where he was the President of the MT Student Association and represented the dynamic needs of U of T's largest graduate program. As a result of his work at U of T, he was awarded the Gordon Cressy Award for Student Leadership.
A former TDSB teacher, Matt has turned to digital marketing and is currently Digital Marketing Manager for the Toronto Star (Torstar Corp.). In recent years, he was a researcher at St. Michael's Hospital examining the cognitive reserve in the brains of aging musicians and artists. A professional musician himself, Matthew has worked for the National Arts Centre Orchestra, the National Academy Orchestra and Drayton Entertainment as a pianist, arranger and composer. He is the Founder & CEO of Boldly Media. Follow him: @MattStodolak (Facebook, Instagram, Twitter, YouTube) and on his website.