Doctor of Philosophy in Adult Education & Community Development

Doctor of Philosophy in Adult Education & Community Development Overview
Are you interested in bringing about positive social change where you live or work? Do you want to teach from a cutting-edge perspective and become a leading critical scholar? Consider applying for this program.
The PhD in Adult Education & Community Development (AECD) program focuses on learning that happens individually and collectively among adults in communities, workplaces, social movements, the street, and the virtual world—any place where people come together to create social change.
The PhD degree program is designed to provide opportunities for advanced study in the theoretical foundations of adult education and community development and in the application of such knowledge to practice. Except for the time to completion, requirements for both the full-time and flexible-time programs are the same. 
We welcome applicants with diverse but relevant backgrounds. Indigenous, Marxist, feminist, anti-racist, environmentalist, anarchist, arts-based, anti-psychiatry and other critical perspectives are welcome.
For detailed information about the program, please consult the School of Graduate Studies Calendar.
At a Glance
Study Options
Full-time (6 years - maximum)
Flexible-time (8 years - maximum)
Program Requirements
Coursework
Comprehensive Requirement
Thesis
Funding and Tuition
For current information about tuition fees, funding, and financial support, visit Tuition & Financial Support.  
Deadlines
Applications for the 2024-2025 admissions cycle are now open. Apply Today !!
Ready to join one of the world's top universities? Take the next step in your academic journey and start your application to graduate studies at OISE.
Have questions about our program, admissions, financial support or career options after graduation? Our team has the answer you're looking for. Contact us for one-on-one support.
We host information sessions, open houses and tours throughout the year. Come discover what it's like to study at OISE. Explore campus and meet our community.
Why I Chose Leadership, Adult & Higher Education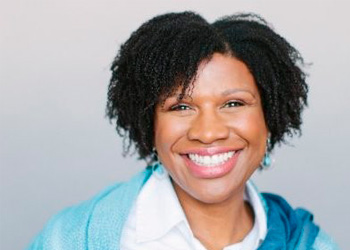 Denise Dwyer (Master of Education 2013)
Assistant Deputy Minister, Indigenous Education and Wellbeing Division, Ministry of Education
"I decided to get my Masters in Adult Education at OISE because of the teaching and learning component. The program opened my mind to a different way of thinking. It gave me a very rounded perspective and a new approach to issues that I had not been trained in as a lawyer. I became a nimbler thinker, and that really prepared me for my role at the Ministry of Education. Above all, I learned that education really is social justice work."
Doctor of Philosophy in Adult Education & Community Development Admission Requirements
General Admission Requirements
Please visit the OISE Admissions website for detailed information about the application process, including general minimum admission requirements and supporting documents. 
Program-Specific Information (Minimum Admission Requirements)
Minimum admission requirements for this program are:
An appropriate master's degree from a recognized university in a relevant discipline or professional program, with a minimum standing equivalent to a University of Toronto B+.
Applicants to the flexible-time option should be active professionals who demonstrate connections between their professional work and their proposed course program, and/or between their professional work and their proposed research. Capacity to secure blocks of time to enable concentrated study is required.
Applications are assessed based on four criteria: strength of admission documents;  grades; work, community or volunteer experience; and fit with the program offerings.
---
Required Supporting Documents
All applicants must submit: 
Transcript(s) from each post-secondary institution attended.
Two letters of reference (one academic and one professional).
Résumé which provides clear and complete information about the applicant's work or field experience related to their proposed studies.
Answers to faculty admissions questions (applicants are to answer each question in an essay format).
Sample of written work.
Ready to join one of the world's top universities?
Take the next step in your academic journey and start your application to graduate studies at OISE.