Doctor of Education in Educational Leadership & Policy (International Education Leadership & Policy Field)

Doctor of Education in Educational Leadership & Policy (International Education Leadership & Policy Field) Overview
Are you a mid-career professional working in an international education setting looking to create impact and mobilize new solutions to real-world problems? 
This online doctoral cohort is specifically designed for mid-career professionals who work for international organizations, governments, foundations and nongovernmental agencies looking to enrich their education and improve their practice. The program concentrates on those elements of theory and research that are of direct assistance in understanding and resolving problems and issues confronting educational policy makers, practitioners and leaders in international settings.
---
Cohort Program
Key aspects of the cohort program approach include:
Cohort model: a cohort-based model provides a more structured academic experience, sense of community and enhanced networking opportunities and access to student support.
Blended delivery mode: with short on-campus institutes and the majority of courses offered online, the blended delivery mode allows working professionals to work and study at the same time and balance their professional and academic pursuits.
Doctoral Research Institute: Students will meet for a two-week intensive program at the University of Toronto. These institutes will combine instructional modules with orientation, planning, leadership, and cohort building activities.
Sequence: 8 half courses will be offered over 3 terms each year. The third year will include a year-long Pro-seminar/Dissertation course with workshops and meetings on alternative weeks. The course will include modules on thesis writing and preparation; opportunities for structured peer review of thesis chapters; as well as specialized webinars on relevant leadership skills and topical issues in international education policy from guest speakers who are senior policy makers and researchers in the field. Comprehensive exams will occur at the end of year two; and thesis proposal development will occur at the beginning of year three; the remainder of the time will be devoted to thesis research and writing.
Thesis (dissertation in practice): The culminating component of the EdD, the thesis (dissertation in practice) includes the identification and investigation of a problem in practice, the application of theory, research and policy analysis to the problem of practice, and a proposed plan for action to address the problem of practice. The dissertation in practice will have meaningful generative impact on education practice and policy and be used by others in the field.
We welcome applicants with diverse but relevant backgrounds.
For detailed information about the program, please consult the School of Graduate Studies Calendar.
At a Glance
Study Options
Full-time (4 years)
Program Requirements
Coursework
Comprehensive Exam
Thesis Proposal
Thesis 
Funding and Tuition
For current information about tuition fees, funding, and financial support, visit Tuition & Financial Support.  
Deadlines
This program is no longer accepting applications for 2022-2023.
Ready to join one of the world's top universities? Take the next step in your academic journey and start your application to graduate studies at OISE.
Have questions about our program, admissions, financial support or career options after graduation? Our team has the answer you're looking for. Contact us for one-on-one support.
We host information sessions, open houses and tours throughout the year. Come discover what it's like to study at OISE. Explore campus and meet our community.
Why I Chose Leadership, Adult & Higher Education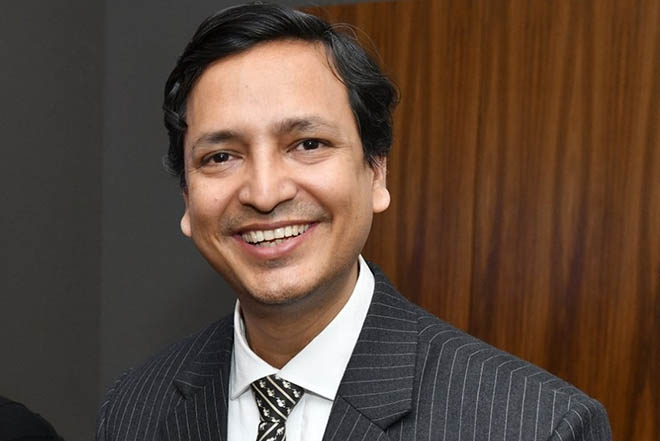 Shahidul Islam (Master of Education 2020)
 
"If you are looking to analyze and address real-world problems in education, OISE is the place. At Leadership, Adult & Higher Education I developed my research skills and contributed to literature and policy that benefits schools and communities across the globe."
Doctor of Education in Educational Leadership & Policy Admission Requirements
General Admission Requirements
Please visit the OISE Admissions website for detailed information about the application process, including general minimum admission requirements and supporting documents. 
Program-Specific Information (Minimum Admission Requirements)
Master's degree in the area of Educational Leadership and Policy or an equivalent degree with high academic standing from a recognized university.
In addition to the answers to faculty admissions questions, a supplementary writing sample is required, which will help the admissions committee to assess an applicant's readiness to succeed in rigorous coursework and to conduct systematic research for the EdD. Applicants typically submit a master's-level Major Research Paper or thesis as their writing sample. Applicants who do not have a Major Research Paper or thesis must provide a writing sample that showcases their ability to write clearly and analytically about educational issues. Examples include a master's-level course paper, a policy document, and a professional publication.
The applicant must be in a leadership position in education, or must have held a leadership position, or must demonstrate potential for leadership.
---
Required Supporting Documents
All applicants must submit: 
Transcript(s) from each post-secondary institution attended.
Two letters of reference (one academic and one professional).

Resumé

that provides clear and complete information about the applicant's work or field experience related to their proposed studies.
Answers to faculty admissions questions (applicants are to answer each question in an essay format).
Sample of written work.
Additional Program Information
Ready to join one of the world's top universities?
Take the next step in your academic journey and start your application to graduate studies at OISE.