Doctor of Philosophy in Educational Leadership & Policy
Doctor of Philosophy in Educational Leadership & Policy Overview
Are you looking to further advance your knowledge of educational leadership, policy, social diversity and change, particularly relating to PK-12 education? 
This doctoral program fosters the study of problems in the administration and leadership of educational programs. It best serves students who are committed to scholarship and research as a means for deepening their understanding of leadership in schools or in other educational and service institutions.
While experience in teaching and leadership is not an essential prerequisite for admission, such experience provides a desirable background. The department welcomes applicants with diverse but relevant backgrounds.
For detailed information about the program, please consult the School of Graduate Studies Calendar.
At a Glance
Study Options
Full-time (4 years)
Flexible-time (6 years - maximum)
Program Requirements
Coursework
Comprehensive Examination
Thesis
Funding and Tuition
For current information about tuition fees, funding, and financial support, visit Tuition & Financial Support.  
Deadlines
Applications for the 2023-2024 admissions cycle are set to open early October 2022.
Ready to join one of the world's top universities? Take the next step in your academic journey and start your application to graduate studies at OISE.
Have questions about our program, admissions, financial support or career options after graduation? Our team has the answer you're looking for. Contact us for one-on-one support.
We host information sessions, open houses and tours throughout the year. Come discover what it's like to study at OISE. Explore campus and meet our community.
Why I Chose Leadership, Adult & Higher Education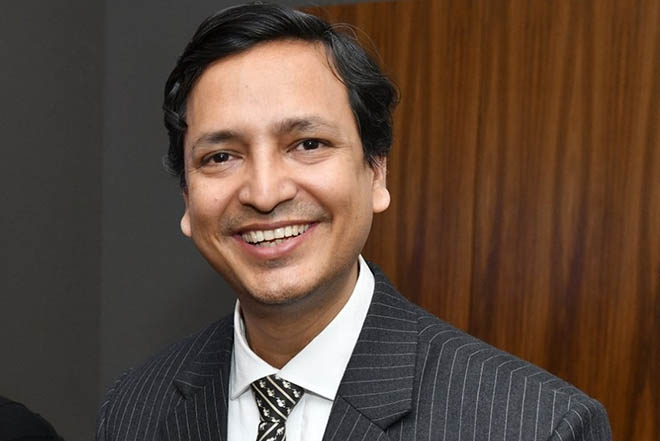 Shahidul Islam (Master of Education 2020)
 
"If you are looking to analyze and address real-world problems in education, OISE is the place. At Leadership, Adult & Higher Education I developed my research skills and contributed to literature and policy that benefits schools and communities across the globe."
Doctor of Philosophy in Educational Leadership & Policy Admission Requirements
General Admission Requirements
Please visit the OISE Admissions website for detailed information about the application process, including general minimum admission requirements and supporting documents. 
Program-Specific Information (Minimum Admission Requirements)
Applicants are admitted under the General Regulations of the School of Graduate Studies.
An appropriate master's degree, from a recognized university in a relevant discipline or professional program, with a minimum standing equivalent to a University of Toronto A-.

Applicants to the flex-time program should be active professionals who demonstrate connections between their professional work and their proposed course program, and/or between their professional work and their proposed research. Capacity to secure blocks of time to enable concentrated study is required. 
Required Supporting Documents
All applicants must submit: 
Transcript(s) from each post-secondary institution attended.
Two letters of reference (one academic and one professional).

Resumé

that provides clear and complete information about the applicant's work or field experience related to their proposed studies.
Answers to faculty admissions questions (applicants are to answer each question in an essay format).
Sample of written work (In addition to the answers to the faculty admissions questions, a supplementary writing sample is required, which will help the admissions committee to assess an applicant's readiness to succeed in rigorous coursework and to conduct systematic research for the PhD. Applicants typically submit a master's-level Major Research Paper or thesis as their writing sample. Applicants who do not have a Major Research Paper or thesis must provide a writing sample that showcases their ability to write clearly and analytically about educational issues. The admissions committee will look for evidence that applicants understand how to, or have the potential to, craft an academic document, display an ability to define a research problem, devise an appropriate focus for an inquiry, assemble and analyze evidence, and develop conclusions in a rigorous manner. Examples include a master's-level course paper, a policy document, and a professional publication.
Additional Program Information
Coursework
Students must complete a minimum of 3.0 full-course equivalents (FCEs) as follows:
People and Power in Organizations (

LHA

3040H, 0.5 FCE)
1.0 FCE in research methods, to be chosen in consultation with the faculty advisor (excluding LHA 1003H and LHA 1004H, which may not be counted towards this requirement). Students who have already attained an acceptable level of competence in research methodology may be authorized to choose a course in a different area of study.
At least 0.5 FCE at the 3000 level or the 6000 Special Topics level from the Educational Leadership and Policy program.
Comprehensive Examination
Successful oral defence of a written portfolio that emphasizes reflective practice.
Thesis Proposal Hearing
Thesis
Collaborative specializations provide graduate students enrolled in participating degree programs with an additional multidisciplinary experience as they complete their home degree program. 
Learn more about the collaborative specializations offered to students in this program:
Faculty in the Educational Leadership & Policy program have multi-disciplinary teaching and research expertise in a wide range of fields. 
Our faculty's expertise includes, but is not limited to: 
Educational policy analysis and program evaluation
Whole system reforms
International comparisons of educational equity
Socio-economic disparities in academic achievement
Large-scale data analysis
intersections of law and education
School administration, philosophy and theory
Critical democracy and educational leadership issues
Students must register continuously until all degree requirements have been fulfilled. They register full-time during the first four years and may continue as part-time thereafter, with their department's approval.
Students cannot transfer between the full-time and flexible-time PhD options.
Students cannot transfer between the EdD and PhD programs.
At this time, the Department of Leadership, Higher & Adult Education admits one (1) funded international applicant to its full-time Ph.D. programs each year – rotating between the programs of Adult Education & Community Development (AECD), Education Leadership & Policy (ELP), and Higher Education (HE).  
In doing so, HE will admit one international student in 2023, AECD will admit one international Ph.D. student in 2024, and ELP will admit one international student in 2025, and onwards in the order of HE, AECD, ELP.  
However, the Department may consider applications from international applicants where home governments, international organizations or funding agencies can provide them with funding. The funding must minimally have the value and duration of the graduate funding package that is offered and should be indicated on the application. Please review the Graduate Funding Package website.
Ready to join one of the world's top universities?
Take the next step in your academic journey and start your application to graduate studies at OISE.